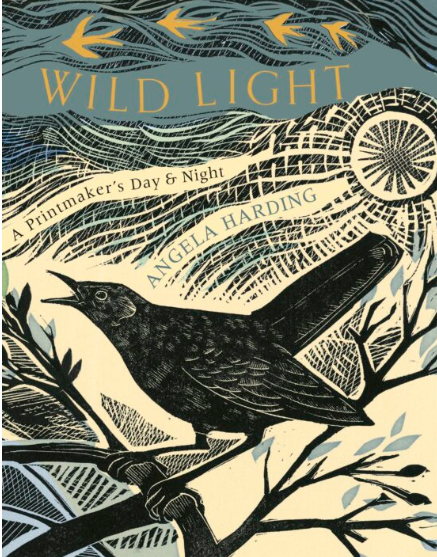 Angela Harding: Wild Light
The acclaimed printmaker and author of A Year Unfolding gathers together a selection of over 70 original illustrations influenced by the properties of light on landscape and creatures.
"I, like many other people, find great inspiration in the way mornings, evenings or bright midday light changes the way we see the things around us. The bouncing light of a cloud-filled storm sky can change a seascape through a palette of blues, greys, and turquoises. The cool summer moonlight that crosses my back garden sends long shadows that change the mood of the garden from homely to unfamiliar. And whether it's the low light of an English February afternoon or the sharp, bright mid-morning light of the Cornish seaside, the light and dark we experience affects our moods."
"I hope you enjoy this journey through 24 hours of my collected memories of the nature that surrounds me."
Angela Harding studied Fine Art at Leicester 1979 – 1982 and later obtained an MA in Fine Art from Nottingham Trent University. After leaving college she continued to develop her personal work as well as working in the arts. She worked for Elstone Hayes Associates, an art consultancy working in the cruise industry and then as the Director of the regional printmaking centre, Leicester Print Workshop. She also taught to degree level at a number of Higher Education Colleges. She now works as a professional artist solely from her rural studio in Rutland. She uses a variety of media, including dry point, linocut, woodcut, etching and mono printing.
Please join us for an evening with Angela Harding and gain an exclusive insight into her breath-taking work. There will be a variety of her art inspired products on sale, as well as her books.