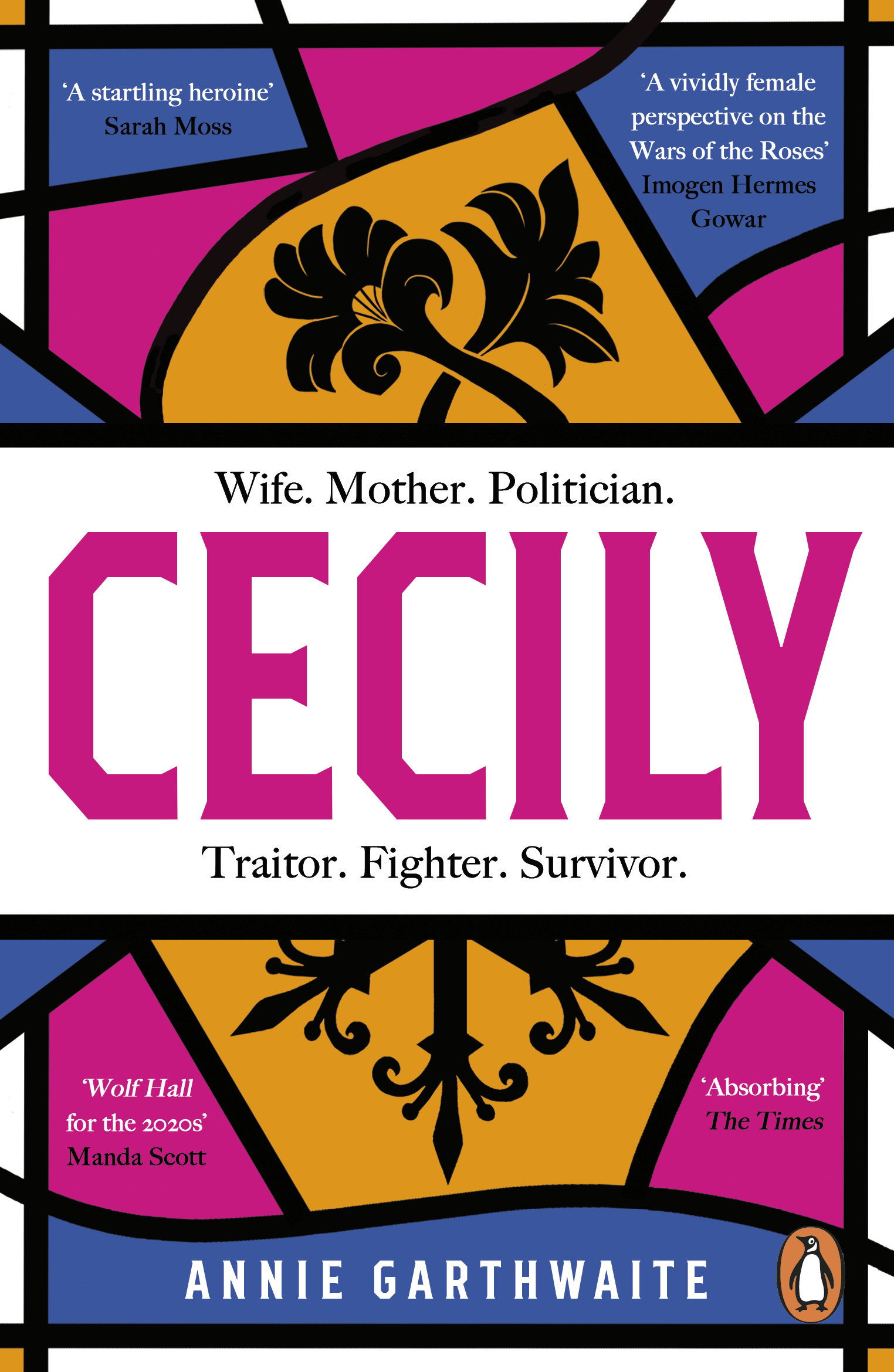 Annie Garthwaite: Cecily
Told through the eyes of its greatest unknown protagonist, this astonishing debut plunges you into the closed bedchambers and bloody battlefields of the first days of the Wars of the Roses.
Beginning in 1431 and ending in 1461, during the reign of Henry VI, when England had been fighting France for 100 years, power-hungry men within a corrupt government manipulate a weak king. They named Cecily's husband, York's loyal duke, an enemy. As the king's grasp on sanity weakens, plots to destroy York take root…
It will take all of Cecily's courage and cunning to save her family. But when the will to survive becomes ambition for a crown, will she risk treason to secure it?
As a member of the powerful Neville family, wife of Richard, Duke of York and mother to two kings, Edward IV and Richard III, Cecily Neville was a strong and intelligent woman who managed to wield some political influence at a time when it was rare for women to do so.
Annie will also talk about Cecily's connections to Fotheringhay, so come along and find out more about this incredible lady, her life and local connections.
Annie Garthwaite grew up in a working-class community in the north-east of England. Setting off in the world of work, she promised herself that, at age 55, she would give up the day job and write. After a 30-year international business career, she did just that, completing her novel while studying for a creative writing MA at the University of Warwick. CECILY is her debut novel and, even before it's publication, was named a 'top pick' by The Times and Sunday Times.
'Has the new Hilary Mantel arrived?' Sunday Telegraph
'Impeccably researched, written with style and shot through with energy, heart and power. A perfectly paced tale of intrigue, influence and victory wrenched from defeat. Cecily has been overlooked for centuries. Not anymore' A J WEST, author of The Spirit Engineer