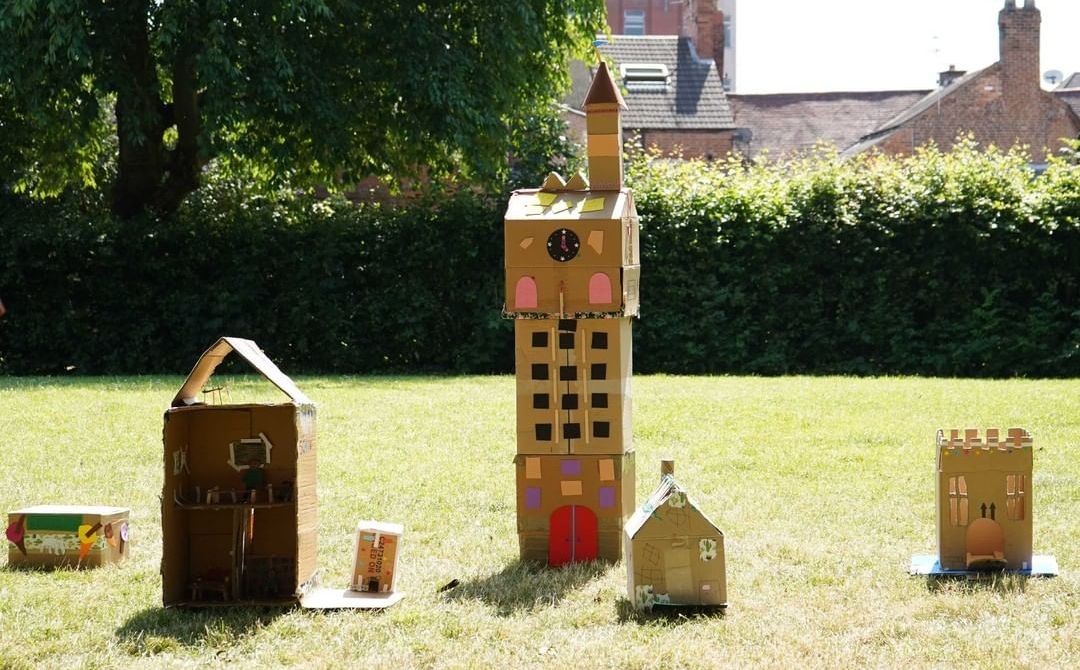 Cardboard Oundle Workshops
This free event is a workshop that invites families of Oundle (children aged 7-11, younger and older are welcome) to build a cardboard version of Oundle using recycled cardboard. During the workshop, artist Tim Neath shares his passion for working with recycled cardboard and model making will both encourage and support your ideas to ensure they become a reality. Everyone taking part becomes an architect and town planner, contributing to Cardboard Oundle.
Just drop in at the Queen Victoria Hall and build your favourite bit of Oundle!