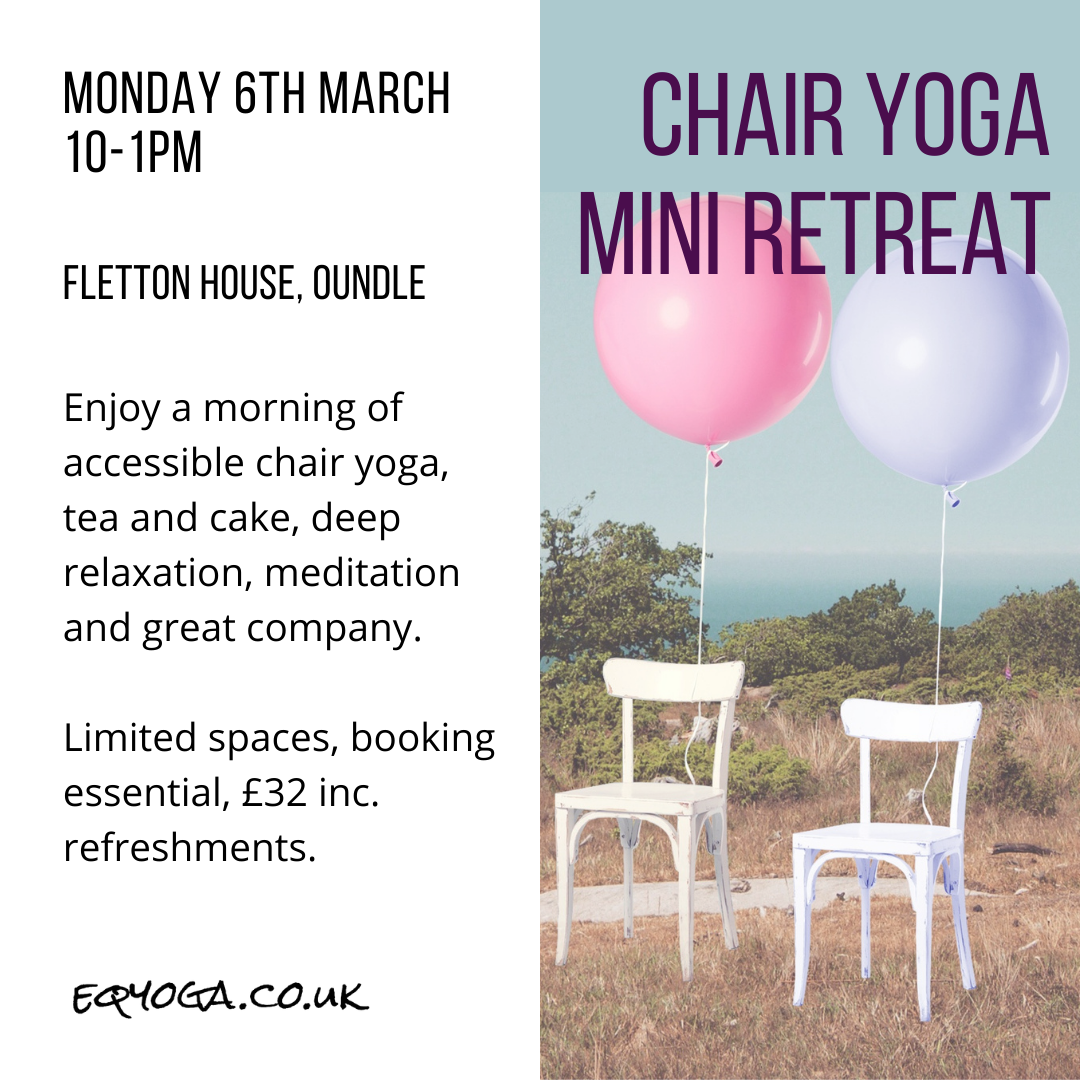 Chair Yoga Mini Retreat
Join us for seated chair yoga, meditation, relaxation and cake.
With limited spaces, this mini retreat will start with a lovely 60 minute seated yoga practice designed to bring movement to the body and increase your sense of wellbeing.
We will have time for tea and cake before a beautiful yoga nidra (deep relaxation), which will help to bring you to a place of ease and stillness.
Finishing with a short meditation, leaving you feeling rested and fresh.
£32 per person (including light refreshments)
Payable at time of booking
No equipment or yoga experience needed.