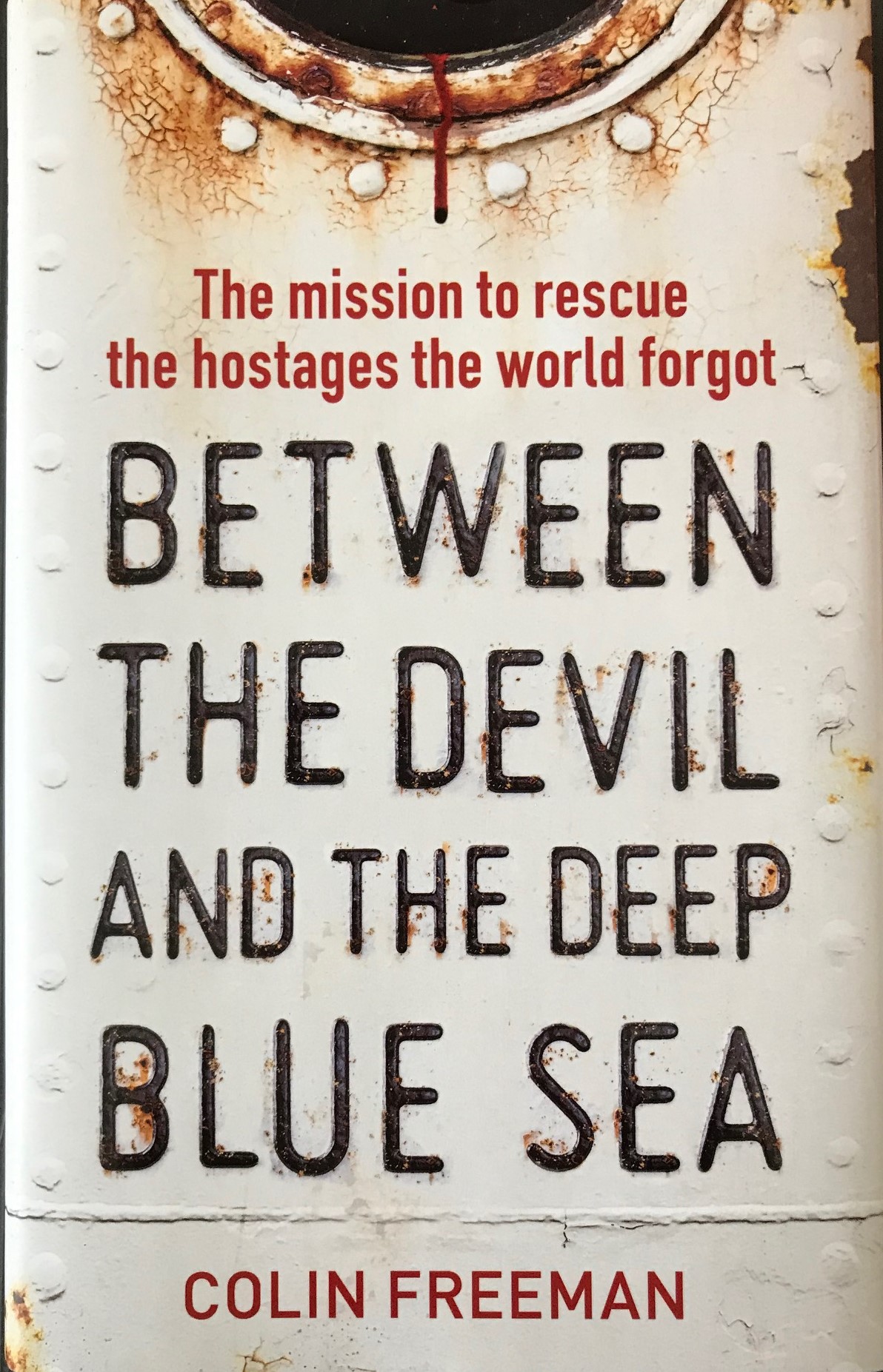 Colin Freeman: Between the Devil and the Deep Blue Sea: The mission to rescue the hostages the world forgot.
The true story of a retired British army officer's private Somali-hostage rescue mission.
During the peak of the Somali piracy crisis, three ships – from Malaysia, Thailand and Taiwan – were hijacked and then abandoned to their fate by their employers, who lacked the money to pay ransoms. All would still be there, were it not for Colonel John Steed, a retired British military attaché, who launched his own private mission to free them. He raised the ransom money from scratch and ran the operation from his spare room, ferrying million-dollar ransom payments around in the boot of his car.
Working alongside him was Oundle resident Leslie Edwards, who is one of Britain's most experienced hostage negotiators, having worked on kidnap cases all over the world, including Iraq, Afghanistan and Venezuela. Edwards gave Steed expert help in dealing with the pirates, bargaining their ransom demands down and organising the exchanges of hostages and ransom cash.
Drawing on first-hand interviews, former chief foreign correspondent of The Sunday Telegraph, Colin Freeman, who has himself spent time held hostage by Somali pirates, takes readers on an inside track into the world of hostage negotiation and one man's heroic rescue mission.
This event will feature an exclusive interview with Leslie Edwards by Colin Freeman.
'A raw, gripping and profoundly moving book. Between the Devil and the Deep Blue Sea tells the extraordinary story of Somalia's forgotten hostages, the pirates who tortured them for years, and the quietly heroic Britons who refused to give up on them.'  Andrew Harding, author of These Are Not Gentle People.
Colin Freeman is an author and journalist specialising in foreign affairs. He was chief foreign correspondent of The Sunday Telegraph from 2006-2016, covering mainly the Middle East and Africa. Today he contributes to a variety of publications including The Telegraph magazine, the Spectator and From Our Own Correspondent on BBC Radio 4.
Any queries, email [email protected]