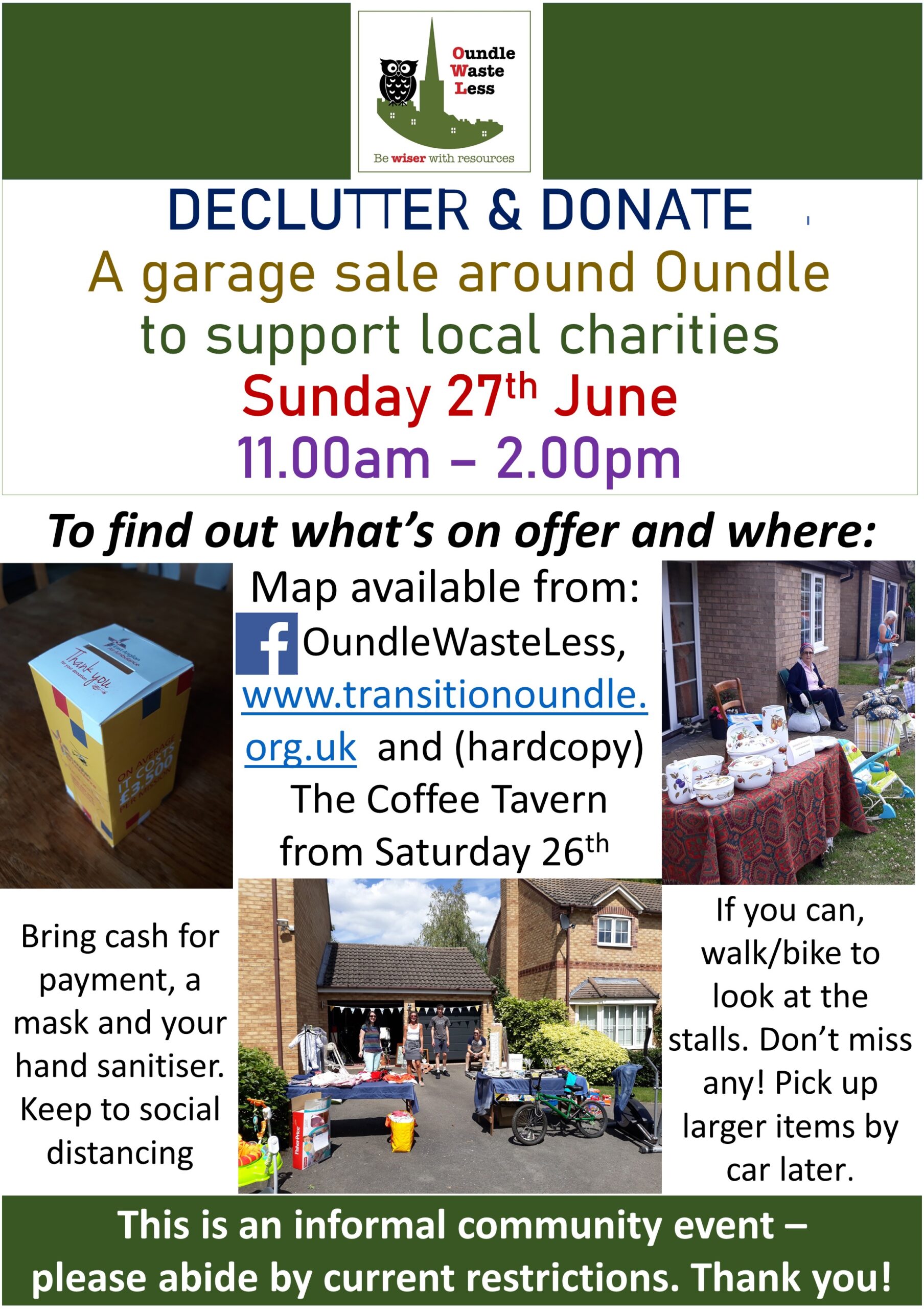 Declutter & Donate – Garage Sale Around Oundle
Come and enjoy Oundle's next Declutter & Donate (postponed from 20th June). It's a great opportunity to have a clear out, raise some money or pick up a bargain.
The map and info about the stalls will be available from Wednesday  on the
Oundle Waste Less
Facebook page,
www.transitionoundle.org.uk
  or in hard copy from The Coffee Tavern in the Market Place on the day. If you can, please walk or bike around town – and only drive to pick up larger items at the end of the day.
Bring hand sanitiser and cash and feel free to stop for a drink, coffee or book in for lunch at one of the town's cafes, pubs or restaurants.