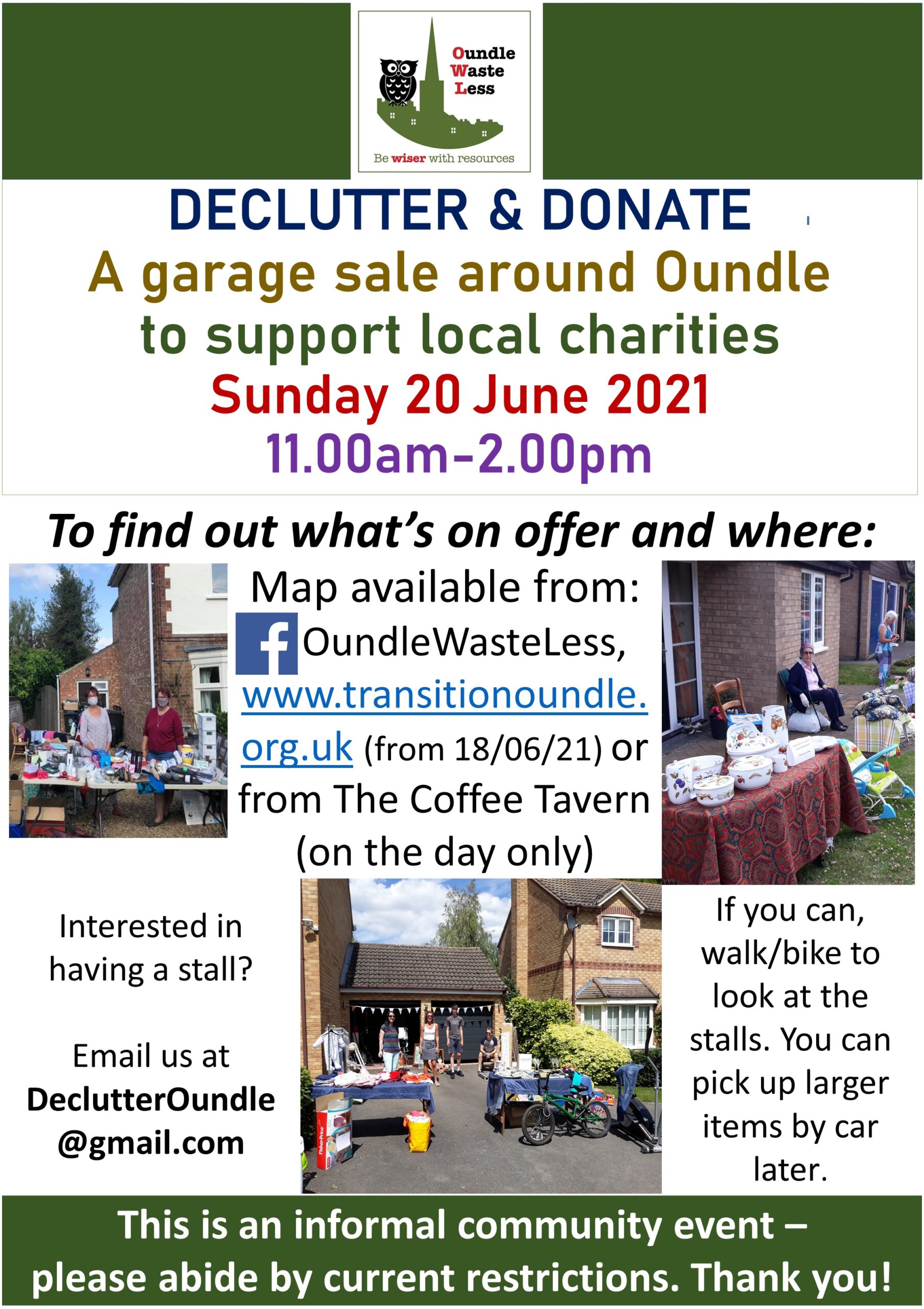 Declutter & Donate – Garage Sale Around Oundle
Join us at our third Declutter & Donate event! It's a great opportunity to have a clear out, raise some money or pick up a bargain.
Sellers:
To get on the event map, email
[email protected]
by 16th June with your location***, a brief description of items and whether you are selling your items, giving them away for free or asking for a donation to your chosen charity.
Buyers:
Get the map from the Oundle Waste Less Facebook page, the Transition Oundle website (
www.transitionoundle.org.uk
) from 18th June or pick up a paper copy from a stall or outside The Coffee Tavern in the Market Place on the day. If you can, please walk or bike around town – and only drive to pick up larger items at the end of the day. Bring cash and feel free to stop for a drink, coffee or book in for lunch at one of the town's cafes, pubs or restaurants.
*** more central/main road locations seem to be more successful or join one of our stall 'hubs'