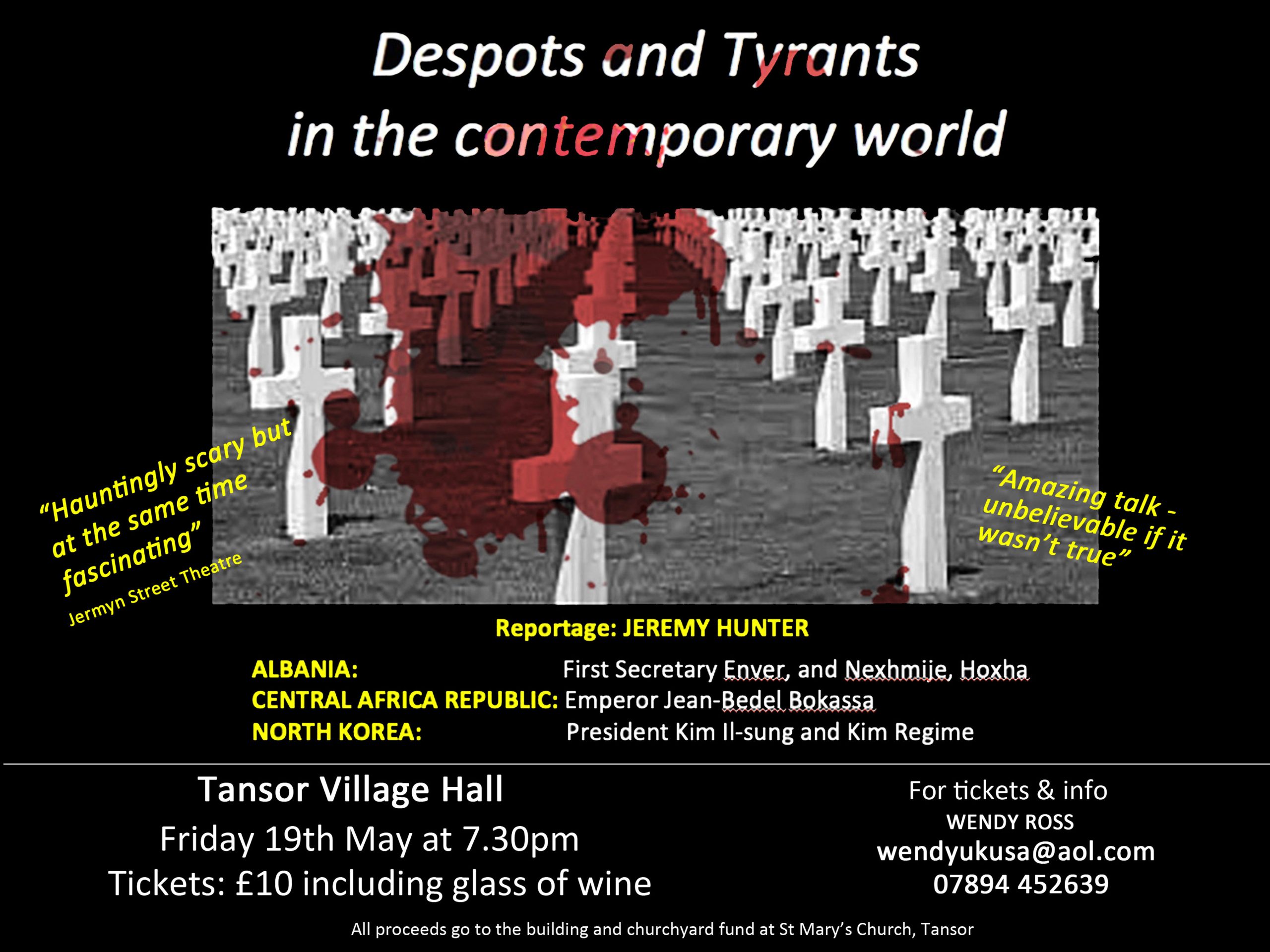 Dictators Despots & Tyrants in the Contemporary World
A FIRST-PERSON MULTI-MEDIA REPORTAGE BY JEREMY HUNTER, award-winning UNESCO photo-journalist
DATE: 19 MAY @ 7.30pm   WHERE: TANSOR VILLAGE HALL
In the 15th century Nicolo Machiavelli, the famous Italian diplomat and historian wrote: It is much safer to be Feared than Loved.
And Fear has been the hallmark of the rise, survival, then downfall, of the Dictators and Tyrants featured in this series of contemporary docutalks.
Over the past 50 years or so, unscrupulous politicians – in order to stay in power – have relied on military forces, secret police, spies, informants, interrogators and torturers to position themselves as the Supreme Leaders of their countries. There is no cult without fear so at the height of the 20th century, hundreds of millions of people across the globe were required to 'glory' in their Supreme Leader's authority and power. Failure to cry, cheer, shout on command or show the slightest disrespect carried heavy penalties, imprisonment or execution. And millions suffered this fate.
This series of highly visual multi-media docutalks uncovers the cult and legacies of these Personalities in the 20th-21st, as told through the eyes of ordinary men and women, civil servants and former military who, to survive, suffered under these despotic regimes.
JEREM Y HUNTER has spent the majority of his long media career working as a TV producer/reporter in News and Current Affairs – and has made a speciality of travelling to and reporting on the countries featured.