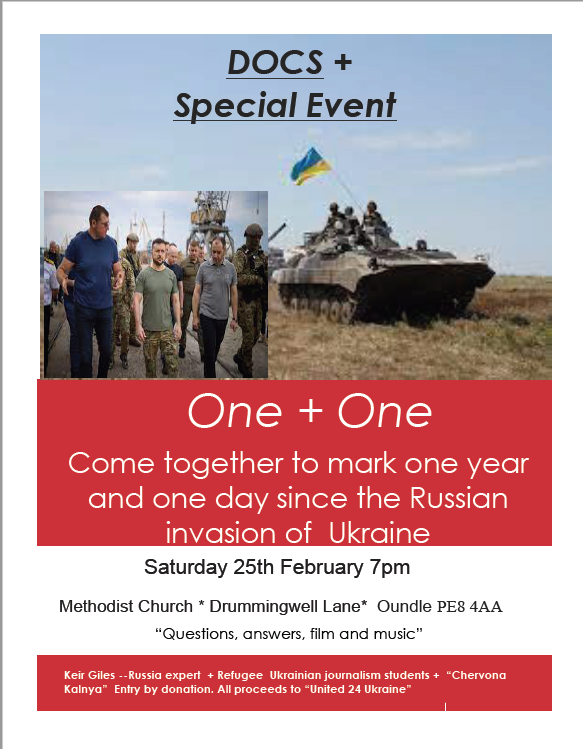 Docs+ Special Event 'One + One'
Marking one year and one day since Russia invaded Ukraine. we present an evening of questions, answers, film and music featuring Russia expert Keir Giles, senior consulting fellow in the Russia and Eurasia Programme at The Conflict Studies Research Centre.
We'll gain personal insight into the situation from two refugee Ukrainian journalism students, now living locally. And a young soloist will bring us a poignant rendition of Chervona Kalnya, a song originally written in 1914 in honour and memory of the Ukrainian riflemen of the First World War. This deeply patriotic song about defending Ukraine from invaders has now been adopted by the Ukrainian People's Army of the Ukrainian War of Independence.
We'll also be screening a short BBC documentary about a journalist escaping occupied Kherson with his family.
Join us please on Saturday 25th February at 7pm at The Methodist Church in Drummingwell Lane, Oundle, PE8 4AA.
Entry is by donation. All proceeds go to United 24 Ukraine.