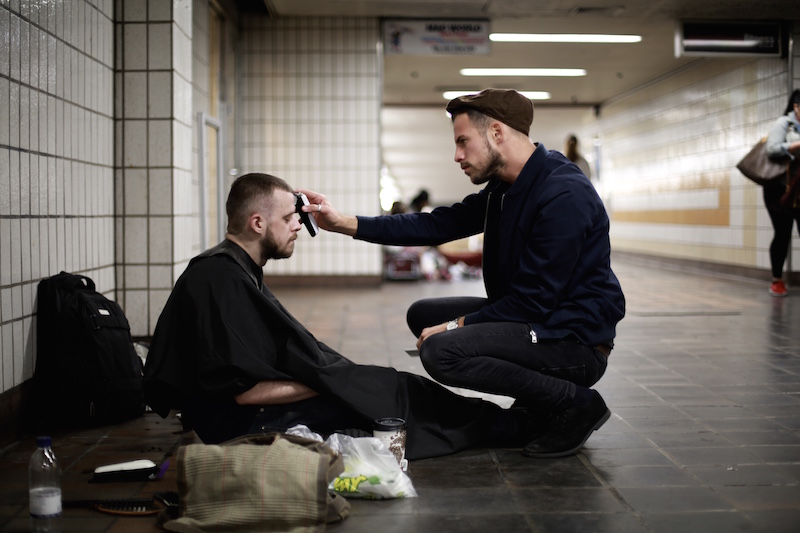 HAIRDRESSER TO THE HOMELESS
Meet Joshua Coombes, 'Hairdresser to the Homeless'. In 2015, while working at a London hair salon, he took to the streets with his scissors to build relationships and offer haircuts to people experiencing homelessness. He began posting transformative images on social media to amplify the voices of those he met. The stories that accompanied these photos resonated, and others began to get involved in their own way. #DoSomethingForNothing was born; a movement that encourages people to connect their skills and time to those who need them.
No tickets required.