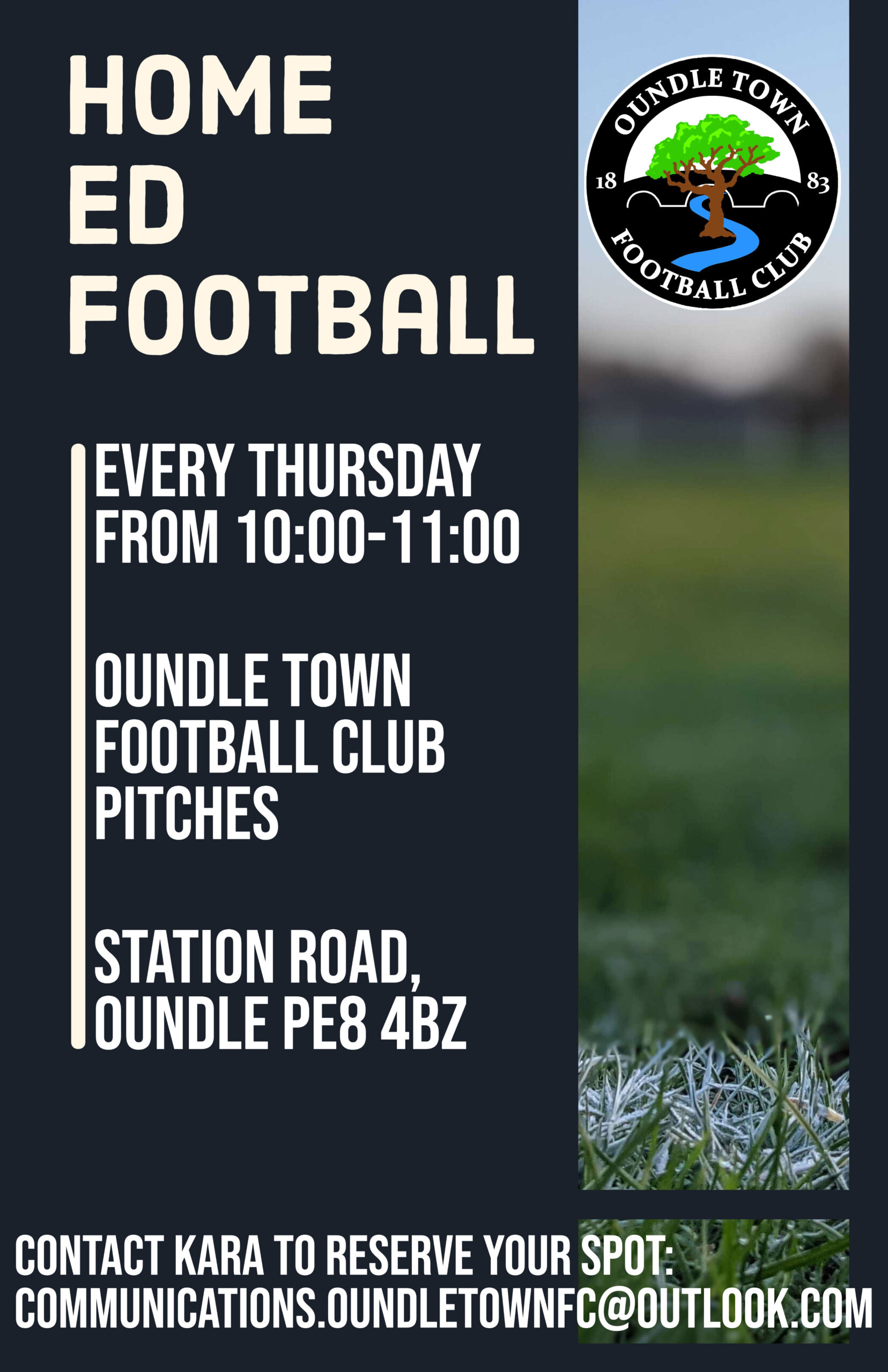 Home Ed Football
Oundle Town Football Club is hosting a Home Ed Football session on Thursdays from 10:00-11:00 am!
This session is appropriate for all skill and developmental levels, ages 6-16. We request that parents stay on site, either at the clubhouse or watching the session. The club has a shaded outdoor sitting area and the toilets will be open.
The first session will be free, if you decide to continue it will be £20 for the term.
Email Kara at [email protected] to confirm your place.