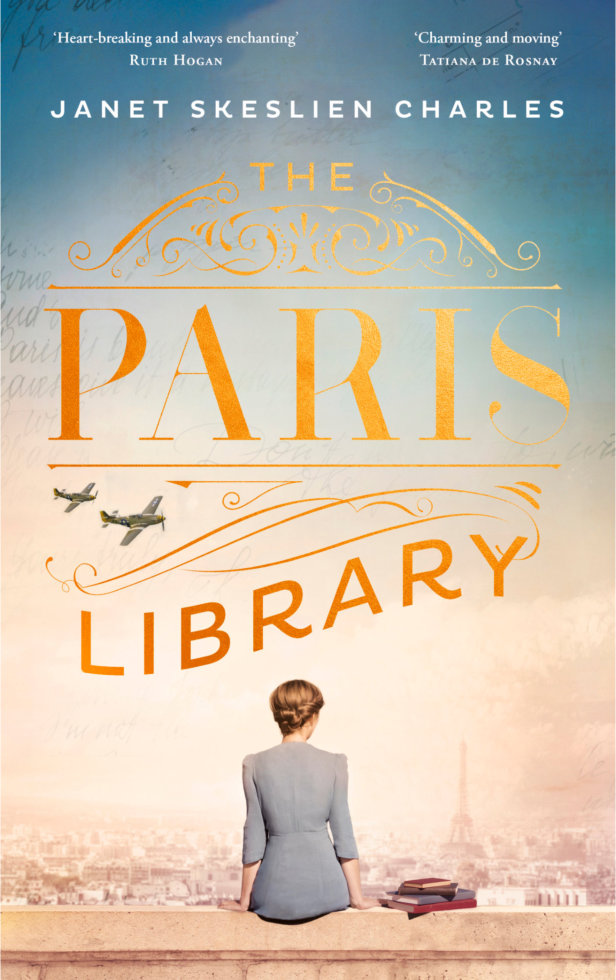 Janet Skeslien Charles: The Paris Library
This is an Oundle Festival of Literature Event.
Based on the true World War II story of the heroic librarians at the American Library in Paris, this is an unforgettable story of romance, friendship, family, and the power of literature to bring us together.
Paris, 1939: Young and ambitious Odile Souchet has it all: her handsome police officer beau and a dream job at the American Library in Paris. When the Nazis march into Paris, Odile stands to lose everything she holds dear, including her beloved library. Together with her fellow librarians, Odile joins the Resistance with the best weapons she has: books. But when the war finally ends, instead of freedom, Odile tastes the bitter sting of unspeakable betrayal.
Montana, 1983: Lily is a lonely teenager looking for adventure in small-town Montana. Her interest is piqued by her solitary, elderly neighbour. As Lily uncovers more about her neighbour's mysterious past, she finds that they share a love of language, the same longings, and the same intense jealousy, never suspecting that a dark secret from the past connects them.
The Paris Library shows that extraordinary heroism can sometimes be found in the quietest of places.
Miss Dorothy Reeder and her library has inspired this book. She was the unassuming head of The American Library in Occupied Paris who, with her loyal band of supporters, defied the Nazis to smuggle hundreds of books to Jewish readers and send thousands more to Allied soldiers and prisoners of war.
Janet Skeslien Charles is the award-winning author of Moonlight in Odessa and The Paris Library. Her shorter work has appeared in revues such as Slice and Montana Noir. She learned about the history of the American Library in Paris while working there as the programs manager. She divides her time between Montana and Paris.
Any queries, email [email protected]
https://oundlelitfest.org.uk/events/