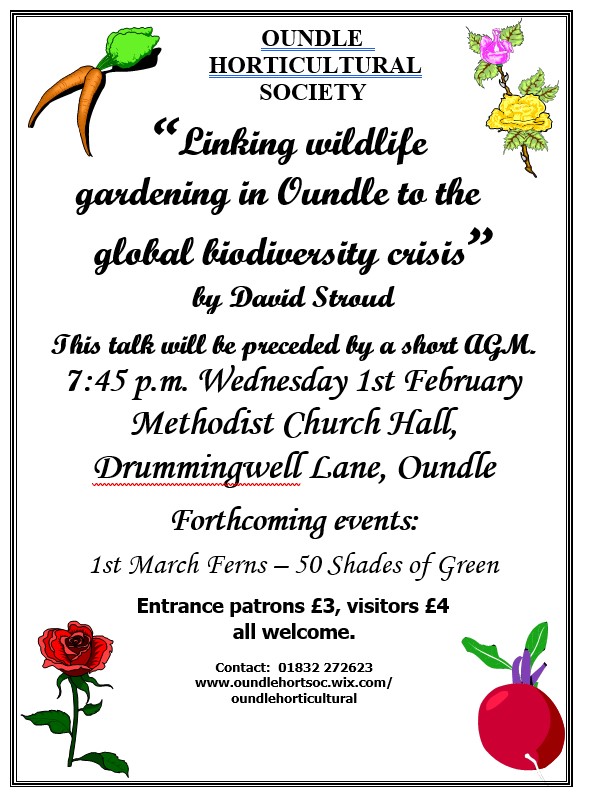 Linking Wildlife Gardening In Oundle To The Global Diversity Crisis
An Oundle Horticultural Society illustrated talk by David Stroud. David was a senior adviser to the UK government and presents a balanced view on where we are, where we are going and how gardening can help.
Entrance is £3 for patrons, £4 for visitors, all welcome.