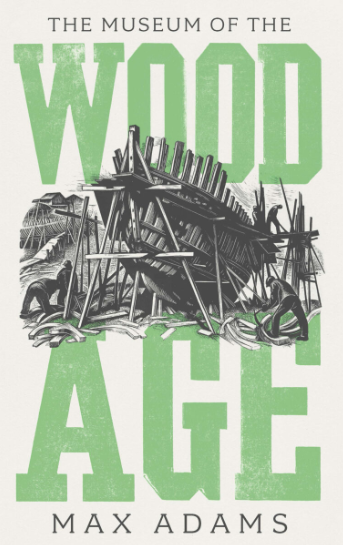 Max Adams: The Museum Of The Wood Age
From tools and devices to construction and artistic expression, Max Adams explores wood in his latest book published in September 2022. The Age of iron began in 1779. before that, all human history was one long… Wood Age.
As a material, wood has no equal in strength, resilience, adaptability, and availability. It has been our partner in the cultural evolution from woodland foragers to engineers of our own destiny. Tracing that partnership through tools, devices, construction and artistic expression, Max Adams casts light on our own history as an imaginative, curious, resourceful species.
'Adams' enthusiasm is beguiling, his knowledge as bountiful as a beech-mast, and his appreciation of the utility of trees is a pointer to a better world' The Times.
Max was a professional archaeologist before taking up careers as a woodsman, traveller and writer. His Wisdom of Trees (2014), Little Book of Planting Trees (2019) and Trees of Life (2019) are all celebrations of humans' rich relations with trees and woods.  He owns and manages an 8-acre plantation of native broadleaves in County Durham and is an active campaigner for the planting and study of trees and woodlands.
He is a Director at WoodsfortheTrees.org, a CIC that matches people with land to create new native woodlands for the future. https://woodsforthetrees.org
Tickets £8 (£6), available from the Oundle Box Office, Phoneline open; 10.00am – 2.00pm Mon to Fri: 01832 279086
Online at https://oundlelitfest.org.uk/events/
Enquiries contact [email protected]