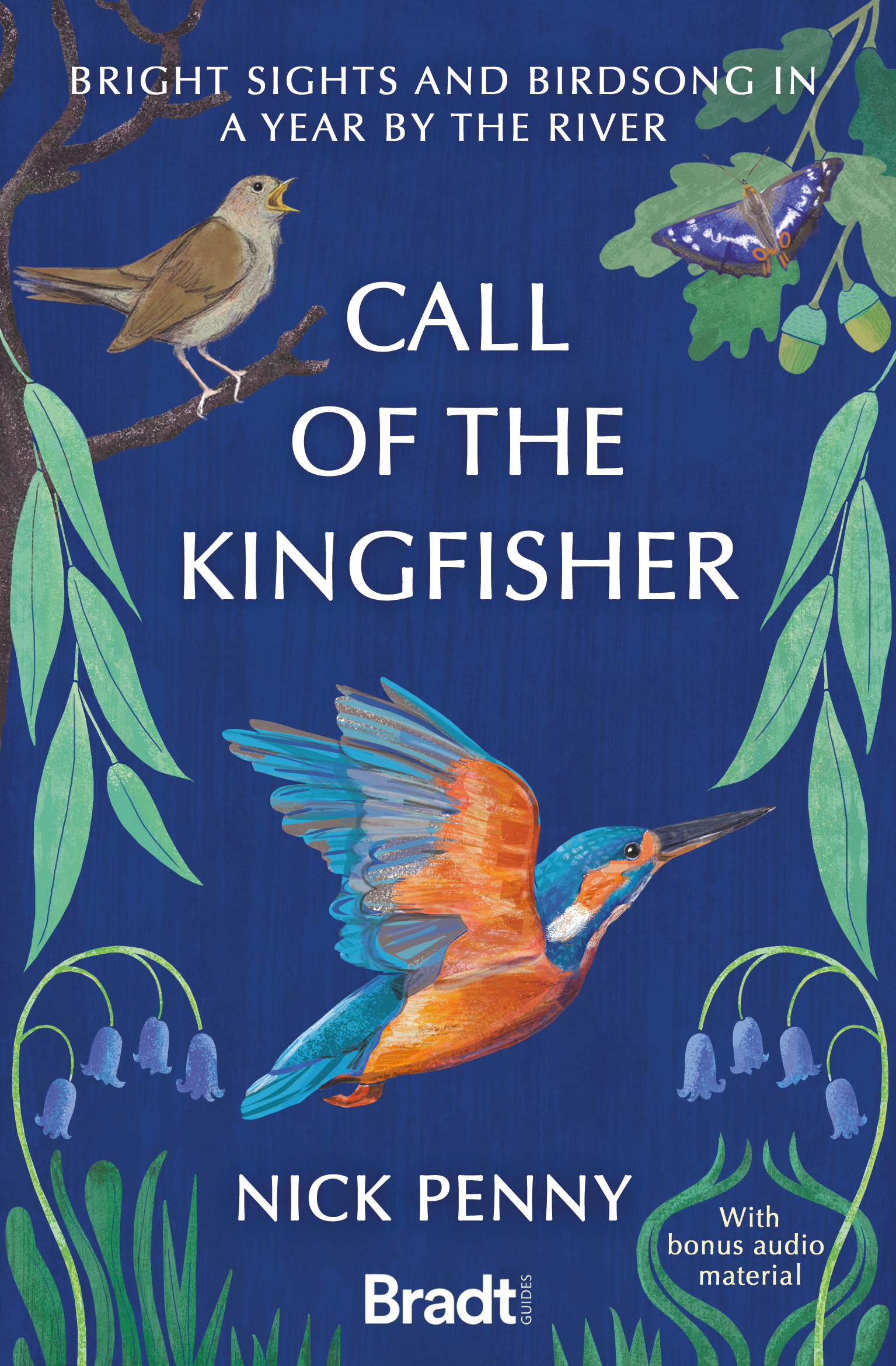 Nick Penny: Call Of The Kingfisher
Call of the Kingfisher is the enchanting nature-writing debut from composer and wildlife recordist Nick Penny. This love letter to a short stretch of Northamptonshire's River Nene celebrates all the wild things that live there, especially the kingfishers.
Nick Penny has walked the footpath by the River Nene near his home at Oundle in Northamptonshire for four decades. But a chance encounter with a kingfisher on New Year's Day inspired him to observe the waterway and woods nearby more closely. For a whole year he gave the waterway all the time it asked for.  Other strands are woven around the elusive feathered protagonist: explorations of local history and landscape, from Roman and Bronze Age sites to watermills and centuries-old stone churches; homages to naturalists from Gilbert White and John Clare to Dame Miriam Rothschild and Sir Peter Scott, who developed his love for nature while at Oundle School.
As a composer and wildlife recordist, Nick has a deep interest in sounds in the natural environment. The book includes access to a number of high-quality birdsong recordings made alongside the river Nene – audio soundbites of nature's riches, from kingfishers and nightingales to owls and cuckoos.
All welcome to this much anticipated event!