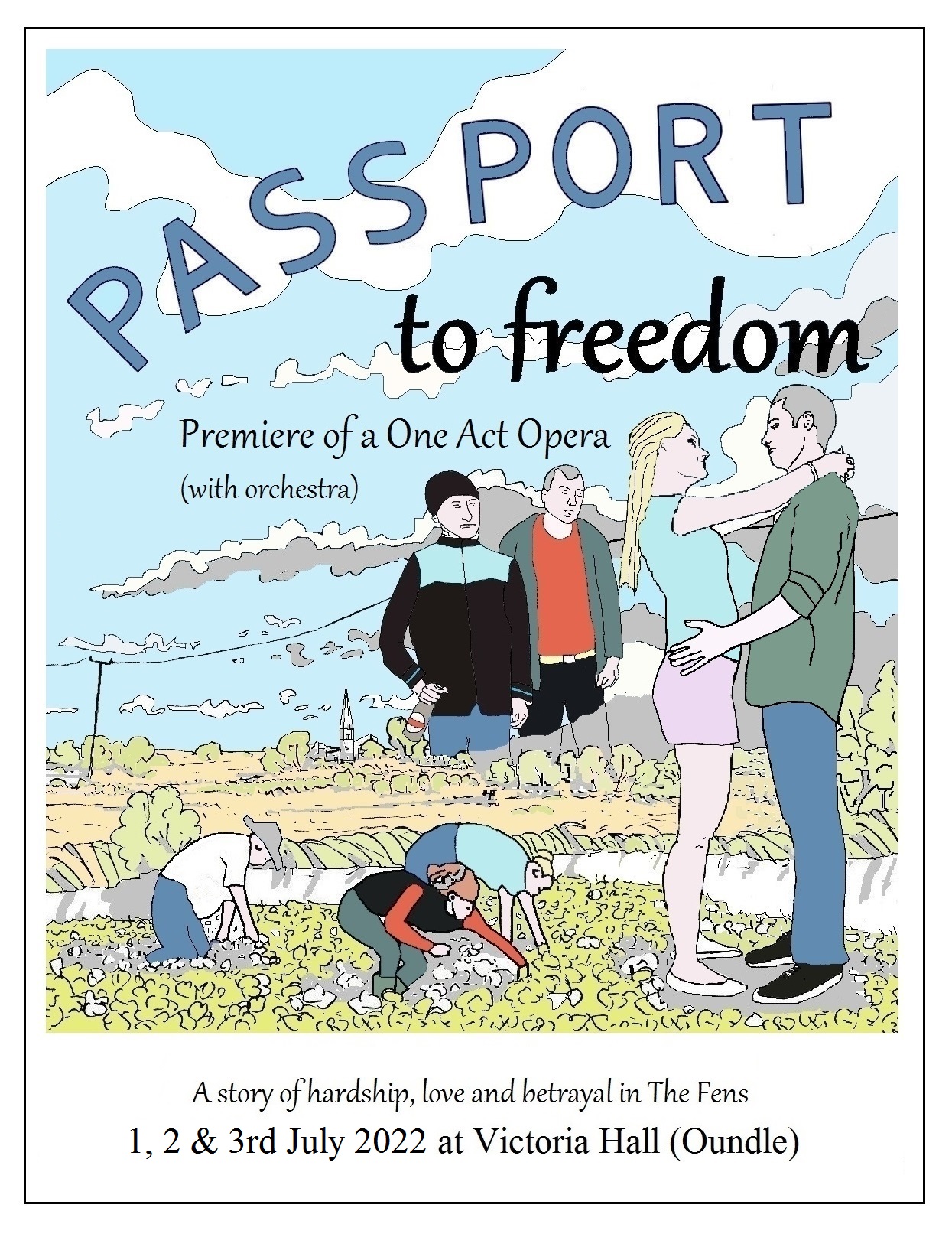 Opera – Passport To Freedom
The opera is set in current times, sung in English and classical in style with plenty of melodious arias. It will be performed by singers drawn from the Thrapston and Peterborough Opera groups with an orchestra of local musicians.
The story follows the fortunes of a gang of East European, mainly Ukrainian, migrant vegetable pickers on a remote farmland in the Fens, Lincolnshire where one of the pickers falls in love with a local English farm worker. Passions are roused leading to violent conflict with the Russian gang master revealing long-hidden secrets from the past.