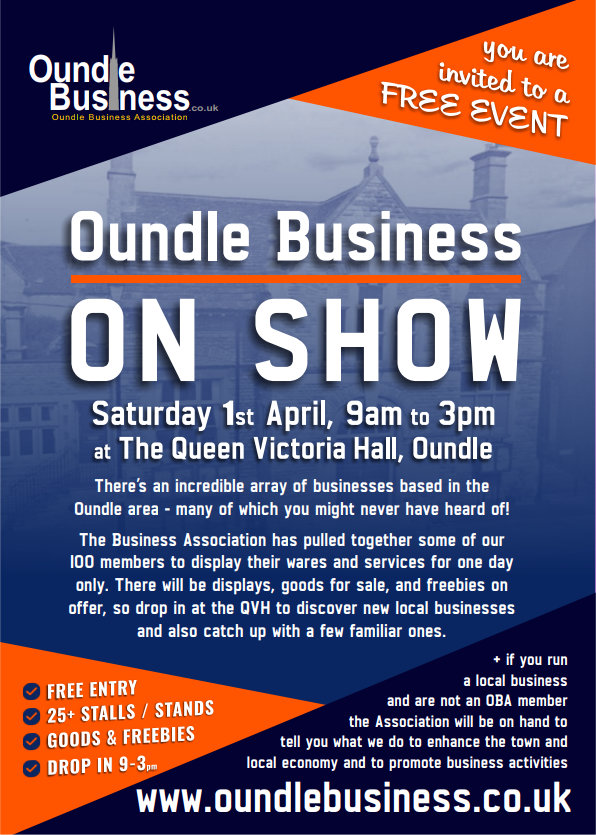 Oundle Business on Show
There will be displays, goods for sale, discounts & freebies on offer at Oundle Business on Show for one day only.
There's an incredible array of businesses based in the Oundle area – many of which you might never have heard of! The Business Association has pulled together some of our 100 members to display their wares and services in the Queen Victoria Hall for the day including fashion shows, wine tasting, cycle wheel building, arts and crafts, jewellery, and even E Type Jaguars on display!
It's free – so drop in at the QVH, have a browse to discover new local businesses and also catch up with a few familiar ones.