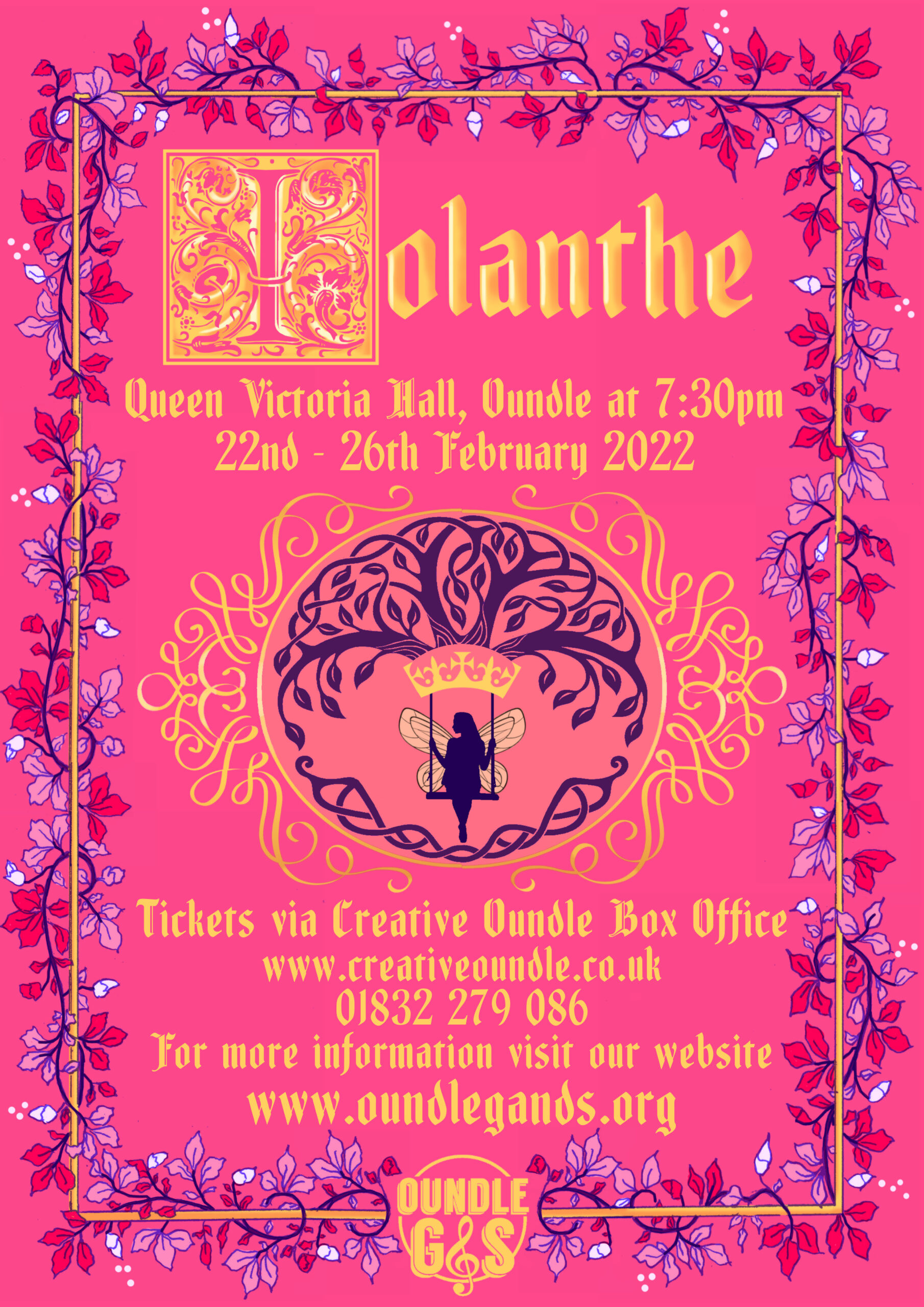 Oundle G&S Players
Oundle G&S Players are pleased to present Iolanthe in the QVH, West Street, Oundle.
Tuesday 22nd-Saturday 26th February 2022 at 7.30pm. Tickets £15 from www.creativeoundle.co.uk
Strephon, an Arcadian shepherd, has fallen in love with the Lord Chancellor's ward, Phyllis. The young lovers want to marry but certain Peers of the Realm also seek her hand. Little do they know that Strephon is the son of Iolanthe, a fairy.
The Fairy Queen comes to Strephon's aid and Iolanthe's past is revealed. Will the young lovers triumph?
Come and find out if they will all live 'happily ever after'.