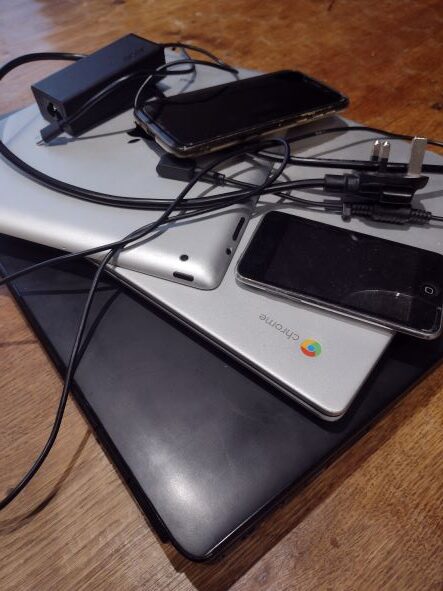 Oundle IT Amnesty
Declutter unwanted mobile phones, laptops, tablets, cables, desk top computers, Wi-Fi routers, modems and gaming consoles at the Oundle IT Amnesty,  an event arranged by the team behind the Oundle Waste Less project, and get precious resources back into use. Items will be cleaned of data by certified e-waste processors, E-Waste Recycle, before being refurbished or recycled.
Those wanting confirmation that data has been cleaned from their items should register them in advance by emailing [email protected]
Anyone wanting help to remove and save files prior to handing items in should contact [email protected]. (Items can be cleaned and then amnestied at the Repair Cafe on Sat 28th Jan).