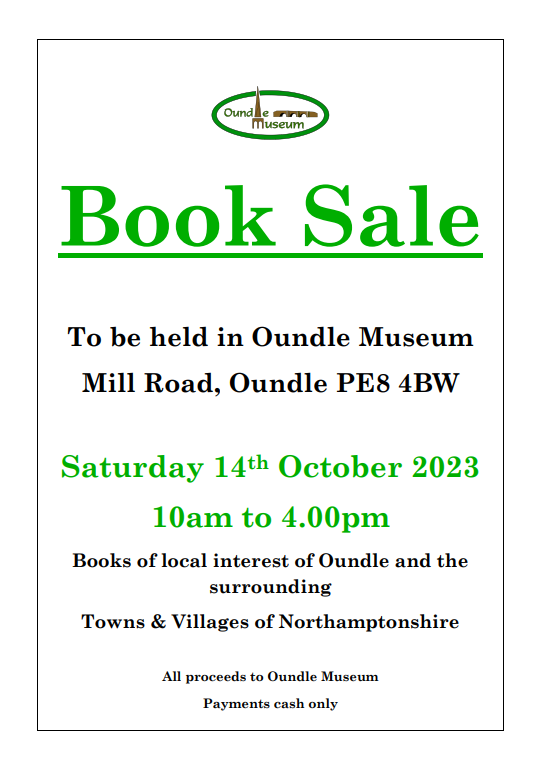 Oundle Museum Book Sale
The book sale is a result of someone in town donating their extensive book collection to the museum.  There are many books that cover the local history of the area, including Northamptonshire, Rutland, and other counties near Oundle.
The book sale is an opportunity for people interested in the history of the area to purchase interesting books that can help them gain a better understanding of Oundle and its surroundings, as well as the county itself.
Please come along and browse through the books on offer. There are sure to be some gems to purchase. See if you can find something that interests you and your family.