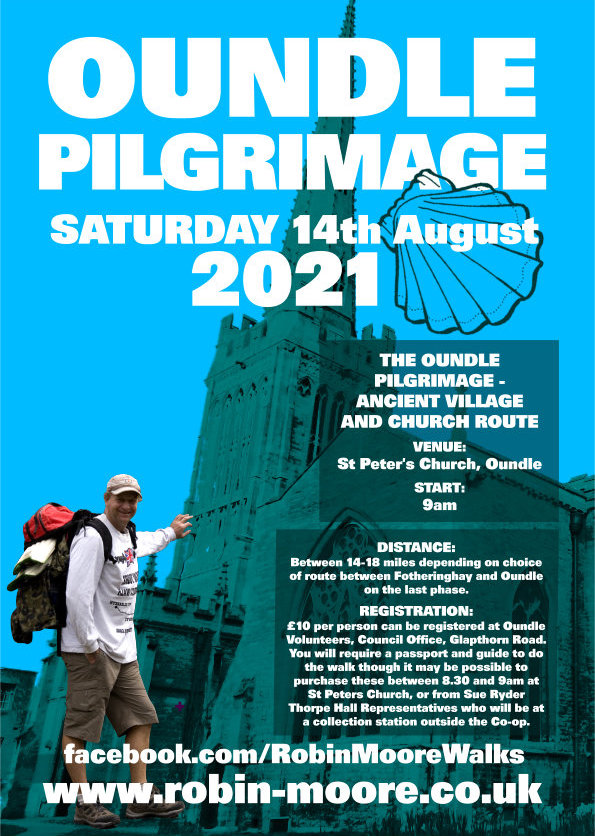 Oundle Pilgrimage Charity Walk
Come and take part in a challenging charity walk on the official walk day of 14th August, or whenever you can make it. The walk is between 14-18 miles depending on choice of route between Fotheringhay and Oundle on the last phase.
You will require a passport and guide to do the walk though it may be possible to purchase these between 8.30 and 9am at St Peters Church, or from Sue Ryder Thorpe Hall Representatives who will be at a collection station outside the Co-op. The fee which goes to local charities is £10 per person can be registered at Volunteer Action, Council Office, Glapthorn Road.