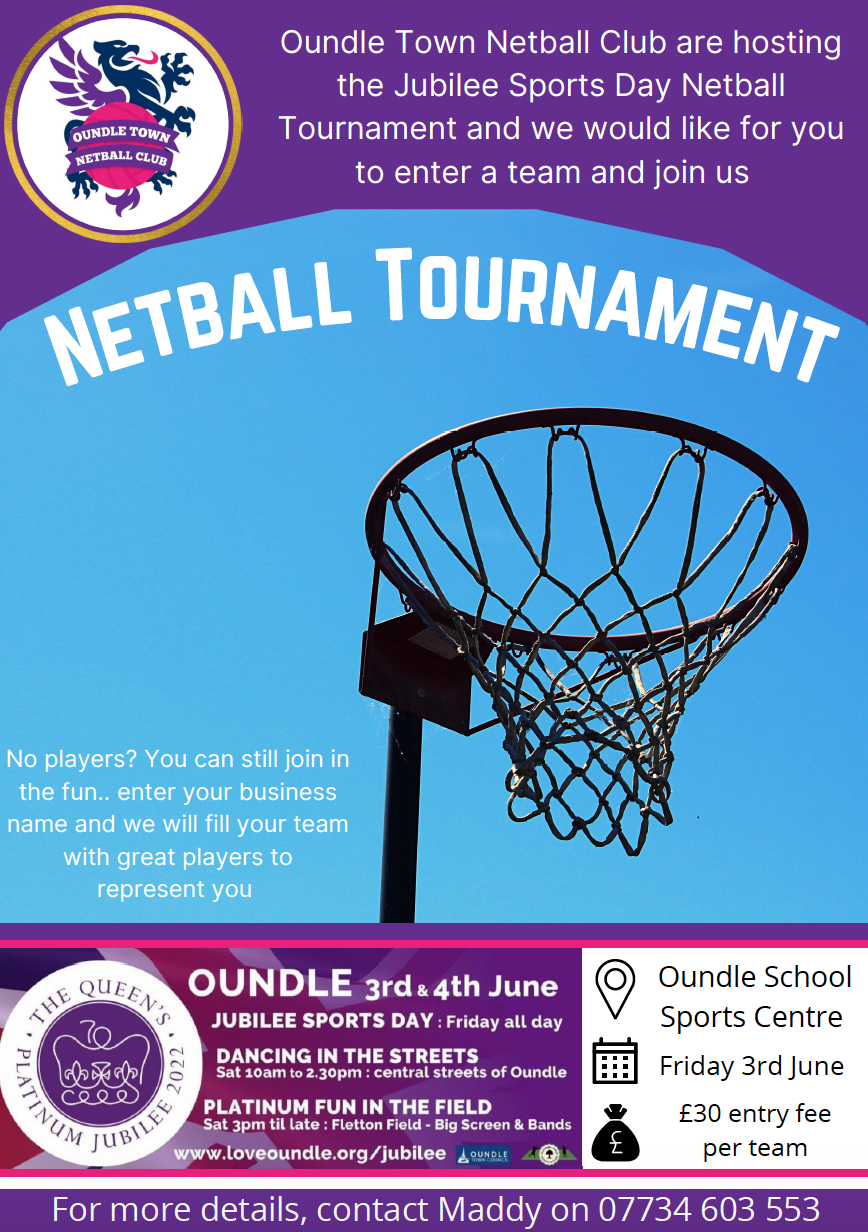 Oundle Town Netball Club – Jubilee Sports Day Netball Tournament
Oundle Town Netball Club are hosting the Jubilee Sports Day Netball Tournament on Friday 3rd June at the Oundle School Sports Centre.
We would love for you and your team to join us in this fun, friendly and competitive event which will be a perfect way to start the Oundle Jubilee weekend celebrations.
£30.00 to enter a team – this can be a team with players, or we can offer some great players to represent your team.
We are hoping for and anticipating a large number of spectators on the day, so this is a great way to promote your business and have many of the local community and visitors get to know you better. We would recommend considering additional promotional options like printed shirts for your team to wear, which you can then keep for future events.
Non-business, mixed men and women age 14yrs+ and any ability and experience levels all welcome.