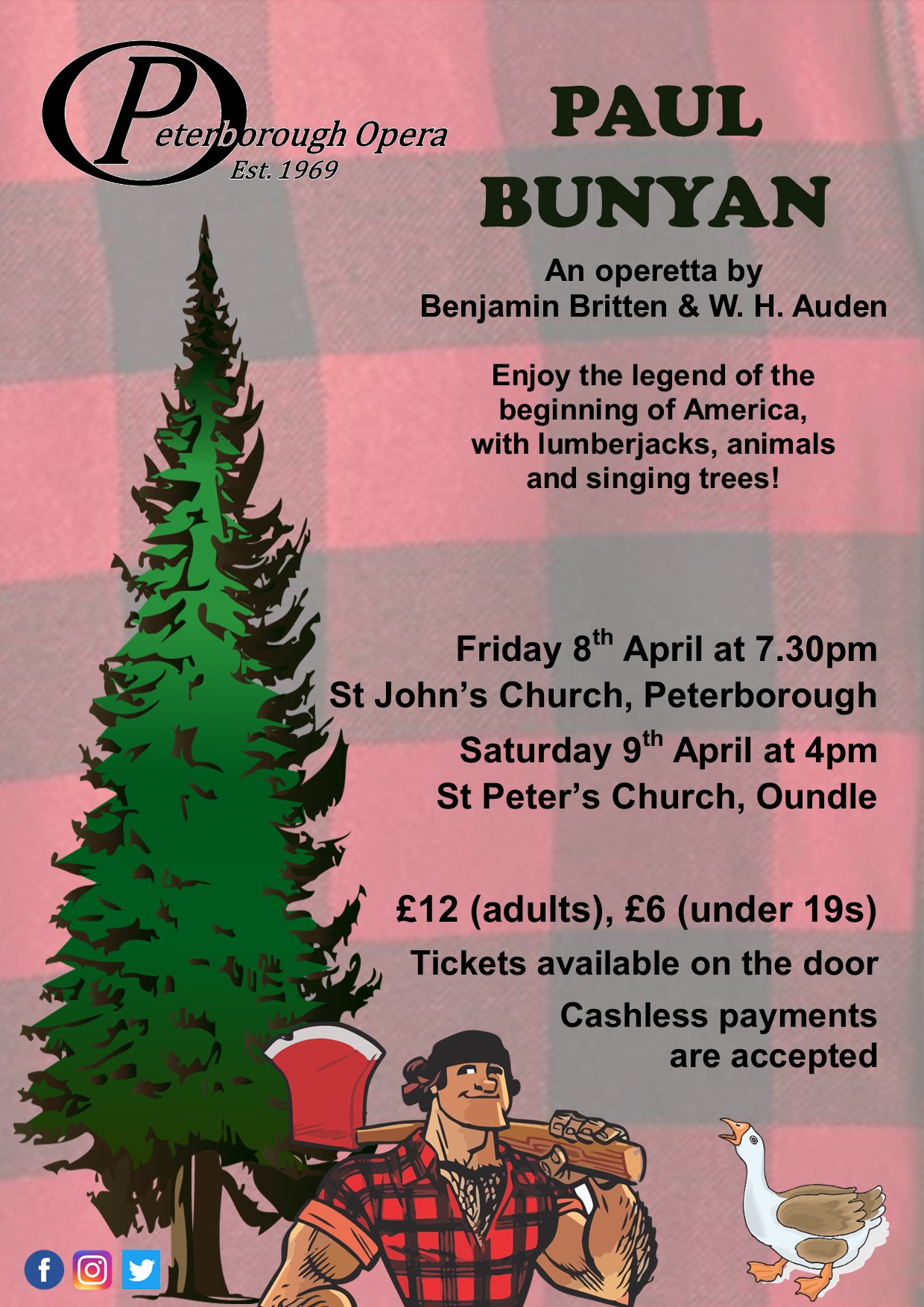 Paul Bunyan
Paul Bunyan is the giant at the centre of an old American folk legend, believed to have been the first logger. Benjamin Britten's first operetta, which was written in America for students at Columbia University, received its first performance in 1941. It didn't have its UK premiere until 1974, at Snape Maltings, which Britten was present at.
Paul Bunyan is usually accompanied by a blue cow called Babe. The operetta takes place in a forest and includes a huge variety of characters, including lumberjacks, cowboys, cooks, postal workers, and animals! At the start of the operetta, the scene is set by a forest of singing trees. News of Paul Bunyan's birth is brought by three geese, and the story develops at the next blue moon. There is a romance between Paul's daughter and a cook, a fight for leadership, a row about the food, and a Christmas party!
Accompanied by our Musical Director, Kate Wishart, Peterborough Opera will be performing a semi-staged production of Paul Bunyan on Saturday 9th April at 4pm (St Peter's Church, Oundle). Tickets are £12 (adults) and £6 (under 19s) and will be available on the door. Cashless payments are accepted.
For more information about Peterborough Opera's future events, go to www.peterboroughopera.co.uk or find us on Facebook, Twitter and Instagram.