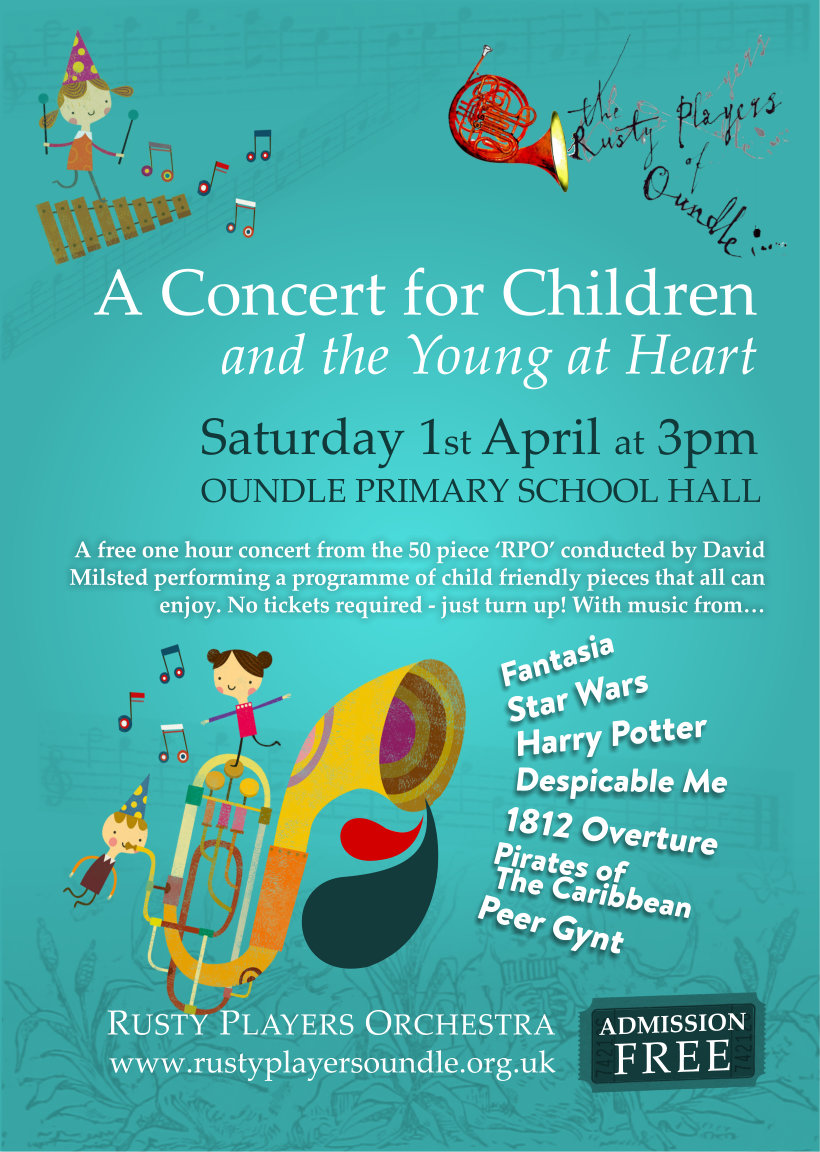 Rusty Players Orchestra – Free Children's Concert
A free one hour concert with music for children and the 'young at heart'. The 50 piece Rusty Players Orchestra 'RPO' conducted by David Milsted will perform a programme of child friendly pieces that all can enjoy. No tickets required – just turn up at Oundle Primary School's Main Hall.
Music includes…
– The Sorcerer's Apprentice from Fantasia?
– Star Wars
– Harry Potter
– Happy from Despicable Me
– The 1812 Oveture (with paper bags in place of cannons)
– Pirates of thre Caribean
– In the Hall of the Mountain King from Peer Gynt
The Rusty Players of Oundle (RPO) conducted by David Milsted is a 50-strong orchestra of spirited instrumentalists, made up of those who have resumed playing in their later years after a mid-life musical break, those playing a second or third instrument, or some that have just started learning music later in life.