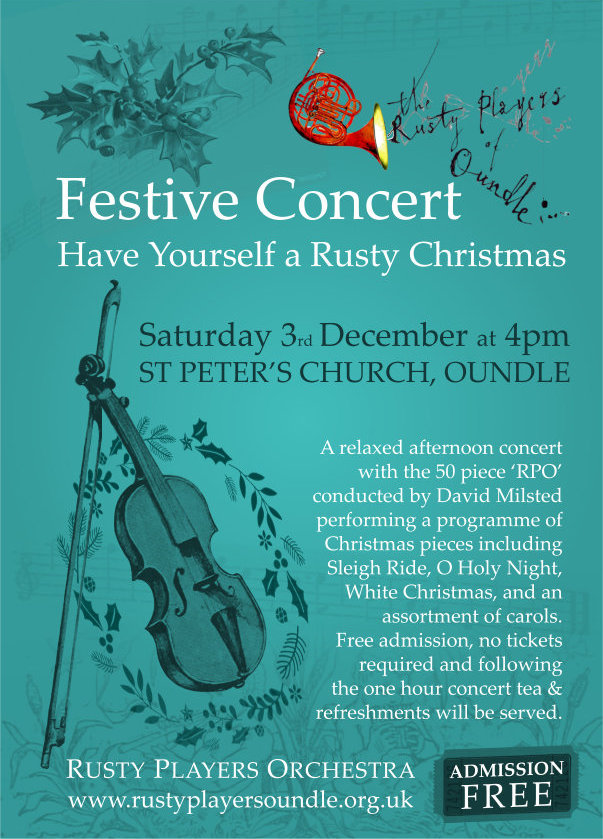 Rusty Players Orchestra – Free Christmas Concert
An afternoon festive concert with the 50 piece 'RPO' conducted by David Milsted performing a programme of Christmas pieces including Sleigh Ride, O Holy Night, White Christmas, and an assortment of carols.Free admission, no tickets required. Following the one hour concert tea & refreshments will be served for those who wish to stay on.
All welcome to this free hour long concert. No tickets required, you can just turn up. There will be a retiring collection for those who wish to contribute.
The Rusty Players of Oundle (RPO) conducted by David Milsted is a 50-strong orchestra of spirited instrumentalists, made up of those who have resumed playing in their later years after a mid-life musical break, those playing a second or third instrument, or some that have just started learning music later in life.