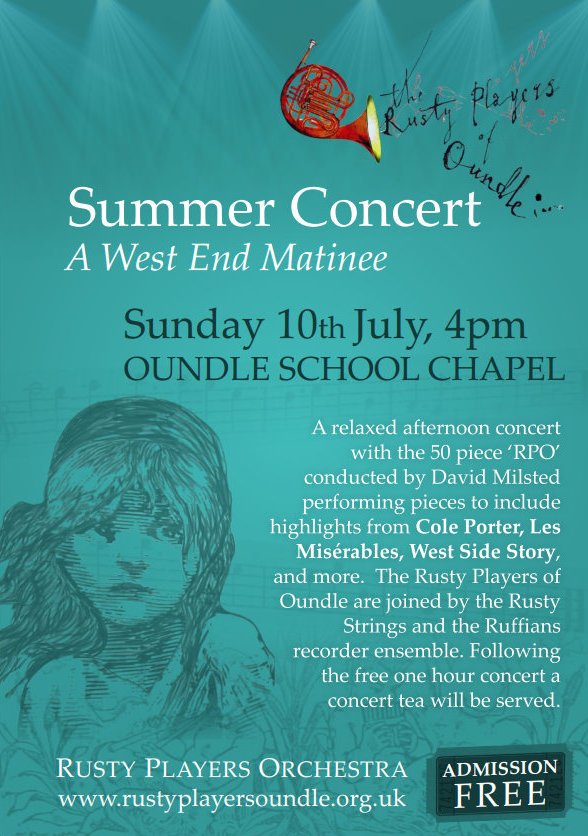 Rusty Players Orchestra – Free Summer Concert 2022
A relaxed afternoon concert with the 50 piece 'RPO' conducted by David Milsted performing pieces to include highlights from Cole Porter, Les Misérables, West Side Story, and more. The Rusty Players of Oundle are joined by the Rusty Strings and the Ruffians recorder ensemble. Following the free one hour concert a Festival Tea will be served accross the road at the Oundle School Master's Common Room.
All welcome to this free hour long concert. No tickets required, you can just turn up. There will be a retiring collection for those who wish to contribute.
The Rusty Players of Oundle (RPO) conducted by David Milsted is a 50-strong orchestra of spirited instrumentalists, made up of those who have resumed playing in their later years after a mid-life musical break, those playing a second or third instrument, or some that have just started learning music later in life.
A concert that is part of the Oundle International Festival 'Oundle On Show' Weekend.