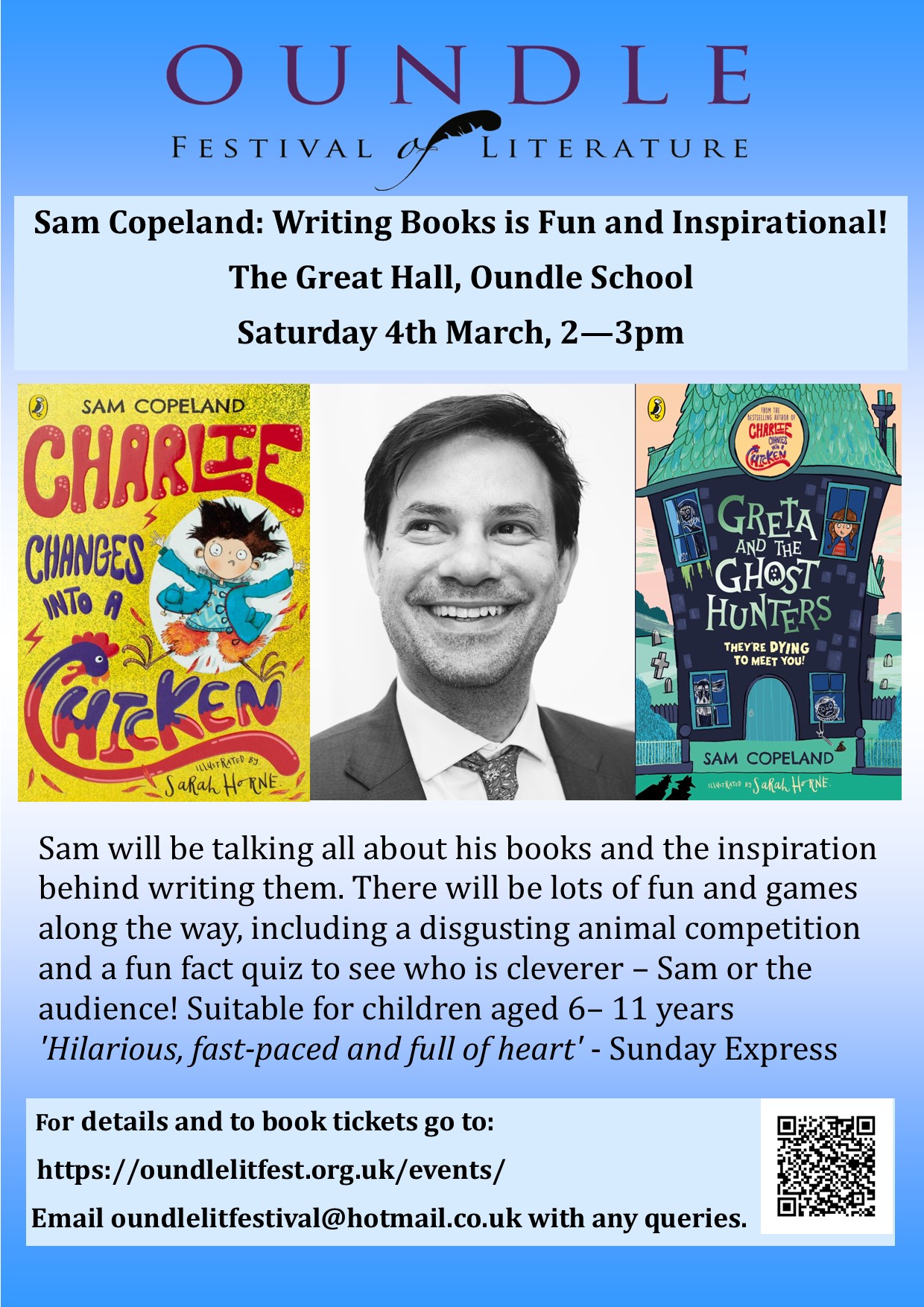 Sam Copeland: Writing Books is Fun & Inspirational!
Sam Copeland is a children's author from Manchester who now lives in London with two smelly cats, three smelly children and one relatively clean-smelling wife. He works as a chicken whisperer, travelling the world using his unique gift to tame wild chickens.
Charlie Changes Into a Chicken was his first book in the Waterstones Children's Book of the Year shortlisted Charlie Changes series. This book was also The Guardian and The Telegraph's Children's Book of the Year! It was followed by the sequel Charlie Turns Into a T-Rex, and the third in the series – Charlie Morphs into a Mammoth. Further books followed including the Sunday Times Book of the Week, Uma and the Answer to Absolutely Everything. His latest book is Greta and the Ghost Hunters, January 2022, with another book due to be published this summer.
Sam will be talking all about his books and the inspiration behind writing them. There will be lots of fun and games along the way though, including a disgusting animal competition and a fun fact quiz to see who is cleverer – Sam or the audience!
Reviews about Sam's books:
'The best kind of silly' The Observer
'Cleverly daft storytelling at its very, very best' Maz Evans
'Hilarious, fast-paced and full of heart' – Sunday Express
Suitable for Children aged 6 – 11 years old