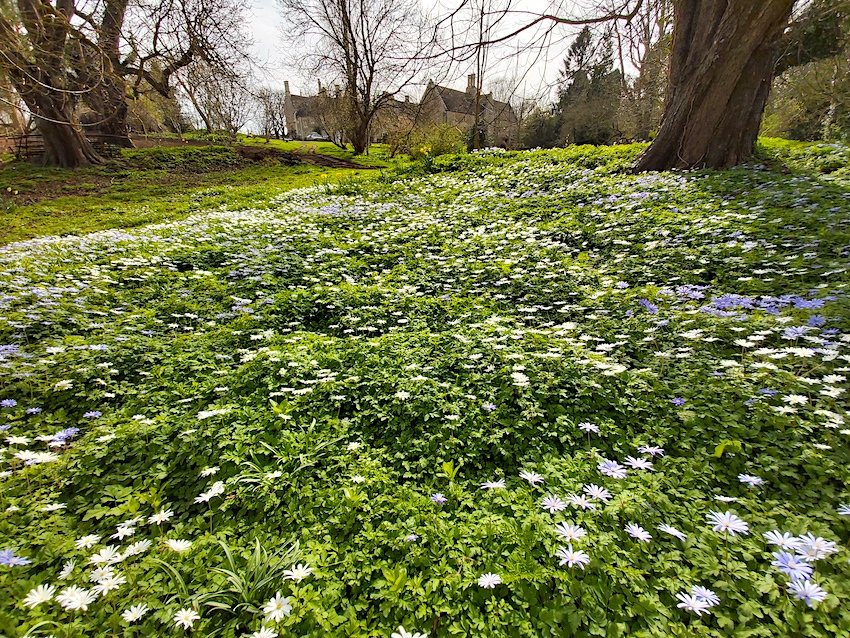 Southwick Hall Easter Opening
SUNDAY 2-5pm – Enjoy an afternoon back at Southwick Hall, one of the county's hidden gems – all 700 years of it. From the Witches' Daisy warding off Evil (scratched into the medieval Crypt), to 16th century lovers' graffiti . . . from Victorian fashion accessories, to the Southwick at War exhibits . . . from the Hall's barely-spoilt natural setting, to a captivating exhibition of abstract art, where the New dovetails with the Old.
MONDAY – Two Guided Tours for a voyage through 7 centuries, in a house loved by many for its diversity and humanity. Never short of 'real' stories, Southwick Hall's always been at the heart of the community: a pot-pourri of artists, scientists, soldiers and socialites – with every creature in between. Hear how Anne Lister ('Gentleman Jack') became the Lynne family's last hope of clinging on to Southwick Hall, after 4 full centuries (and after a final, fateful, duel); how Roderick Capron died in his Lancaster bomber in 1943 and is still remembered in Holland to this day; why Mary Queen of Scots' infamous execution warrant – never found – is believed to be walled in, here at Southwick. (Please note that Tours are by reservation only and numbers limited.)
On both days (Easter Sunday & Monday) Hannah's Tempting Treats Café will be luring and bewitching.
All funds towards the upkeep and development of Southwick Hall, soon to be a Charitable Trust for Education and the Arts
CHECK southwickhall.co.uk FOR DETAILS