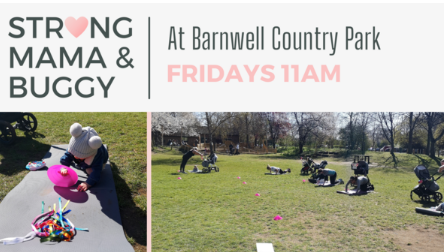 Strong Mama & Buggy Classes
Fancy exercising with your little one with you?
Suitable for ladies from 8weeks+ (10weeks if delivered via C-section)
1hr Class, loosely split into:
30-45Mins walk, warm up, workout and cool down
Great way to get your body moving, gain fitness and strength whilst taking in some fresh air and meeting other local mama's!
We don't run with the buggy's so no fancy pram needed 
Little ones can stay in the pram or in warmer weather feel free to bring a mat and some toys for them to play with!
Cost: From £6.50 per session