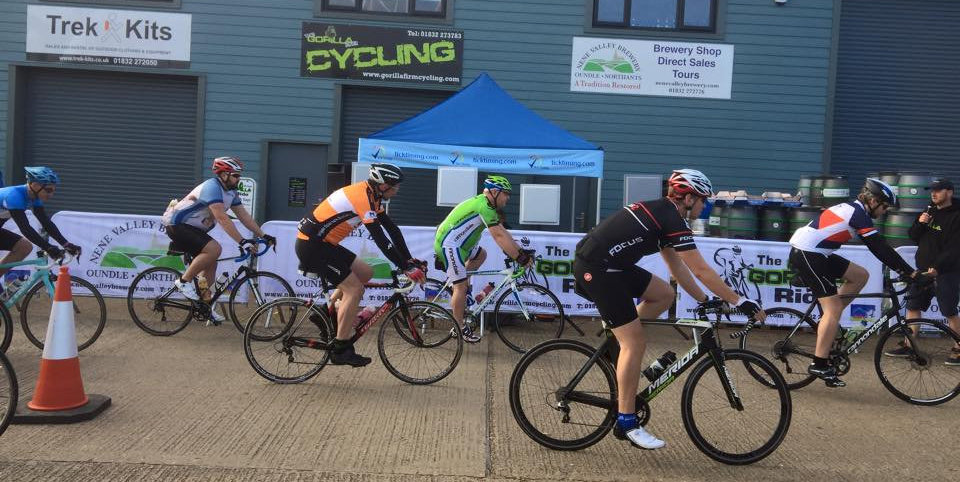 Sunday Road Rides with Gorilla Cycling 7.45am
Meeting every Sunday morning at Gorilla Firm Cycling (Oundle Wharf) at 7.45am and leaving at 8.00am.
– Social/Novice route approx. 45 miles with a cutback at 25 miles. Pace is as the slowest rider.
– Medium route approx. 40 miles with an average pace between 15-18mph
– Long route approx. 70 miles with an average pace of 18mph.
For more information, or to be added to the regular rides mailing list please email [email protected] or call Gorilla Firm Cycling on 01832 273783.