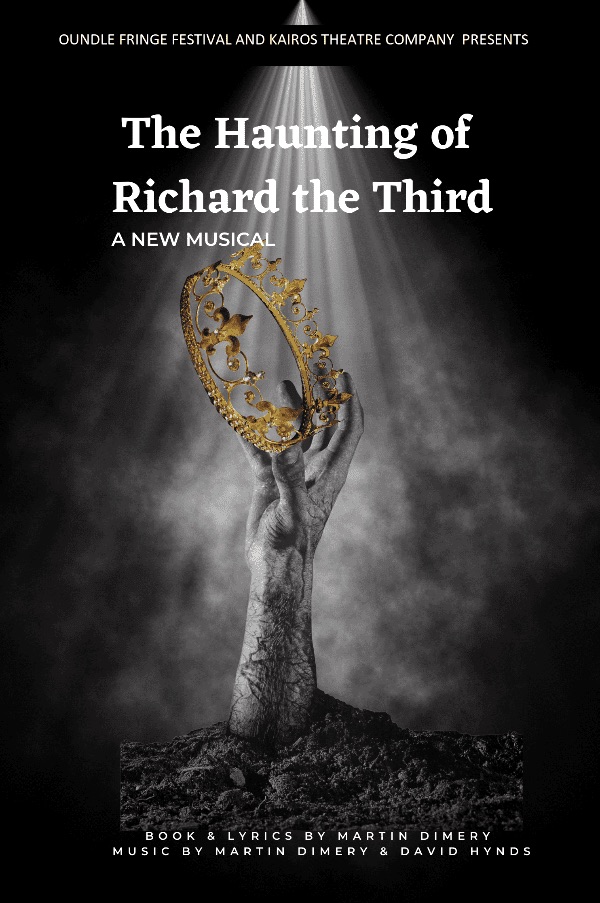 The Haunting of Richard III
New Musical on Richard the Third Makes History.
"The Haunting of Richard the Third" which was premiered last year at the Frome Festival by a local group, Kairos Theatre Company, is now being revived for a tour which takes in two important places in the life of the controversial monarch.
The script, by Martin Dimery, begins at Bosworth Field on the eve of Richard's final battle where, legend has it, he is haunted by ghosts from the past. Led by the spectre of his old adversary Henry the Sixth, Richard re-enacts key moments in his life and reign. While referencing Shakespeare's tragedy, here we see a Richard who is a victim of circumstance, torn by conscience and dedicated to his wife Anne and their ill-fated son, Edward.
The musical score by David Hynds and Martin Dimery conveys the triumphs and the tragedy of Richard's story with lilting ballads and rousing marches. The company comprises twelve widely experienced performers, playing a multitude of parts in this epic story. The musical director and accompanist is Helen Turner, once of Paul Weller's Style Council and veteran of the legendary Live Aid concert at Wembley Stadium. For the Oundle Fringe Festival  on Sunday July 2nd, it will be performed in the magnificent setting of All Saints Church, Fotheringhay, next to the  graves of Richard's mother and father.