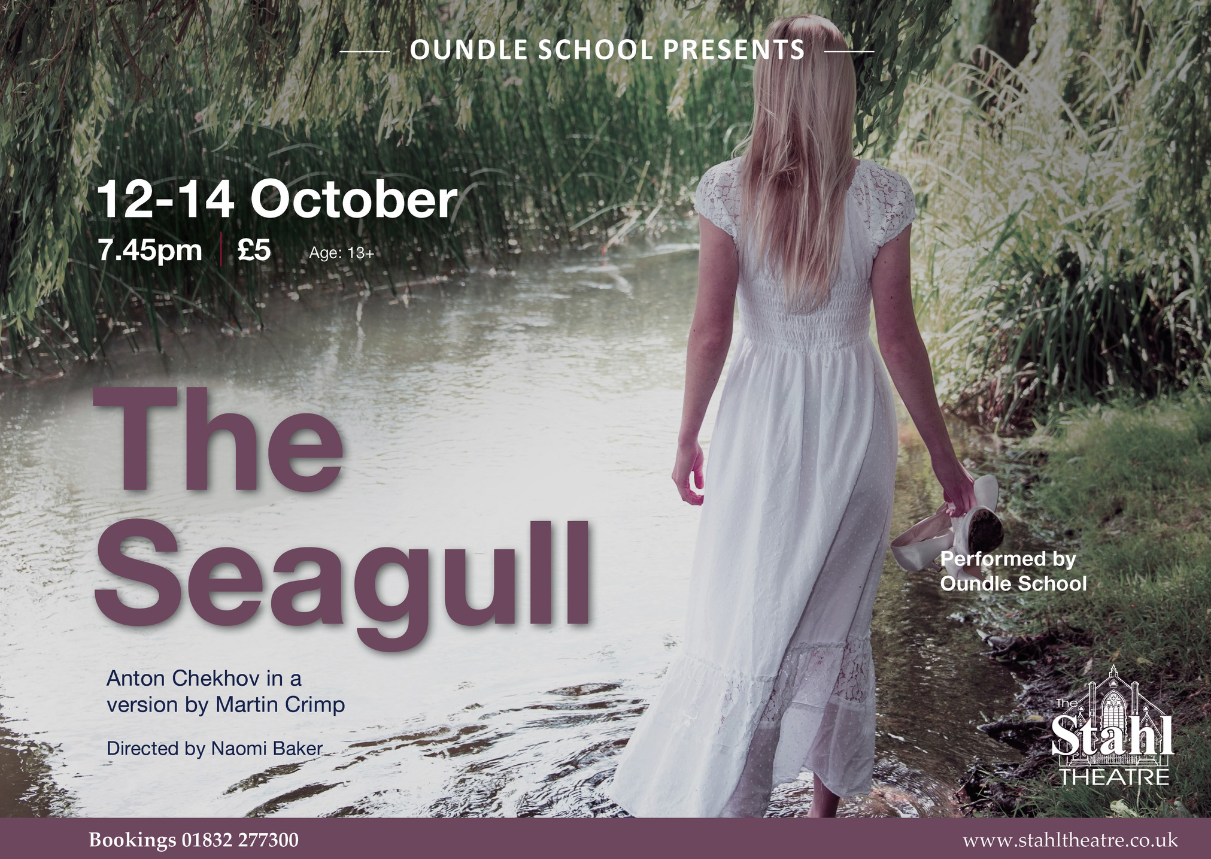 The Seagull
Oundle school children have been working hard to bring you their performance of 'The Seagull'. They are looking forward to welcoming you to The Stahl Theatre for an evening of comedy and cruelty!
Tickets £5 and available to purchase at the Stahl theatre box office or email [email protected] or call 01832 277300
Here is the synopsis:
'Young girl lives on shore of lake since childhood – like you. Loves the lake – like the seagull. Is happy and free – like the seagull. Then one day a man turns up, sees her, and mindlessly destroys her.'
Martin Crimp's pared down version of Chekhov's first great play reveals the full force of its comedy and cruelty – whether it's love, sex, incredible fame, or simply a trip into town, each character is denied the thing they most crave.
Directed by Naomi Baker
Performed by Oundle School