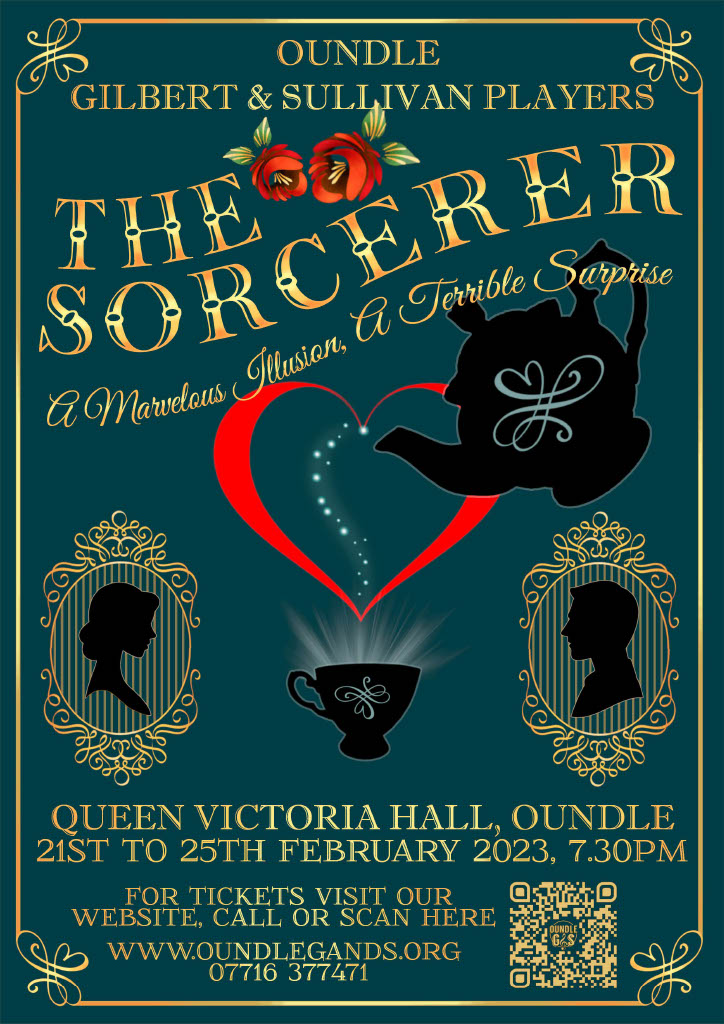 The Sorcerer – Oundle G&S Players
In the village of Ploverleigh, a naive but well meaning young couple conduct a rash experiment…
To help their frustrated and less-privileged neighbours overcome class barriers and be as happily in love as they are, Alexis and Aline hire a cut-rate London sorcerer, John Wellington Wells, to concoct a love potion and distribute it amongst the villagers at a tea party. The magic takes effect and with comically mismatched couples, the hilarious (and not so hilarious) consequences quickly become apparent.
To reverse the potion, someone has to sacrifice themself, but who should that be…?