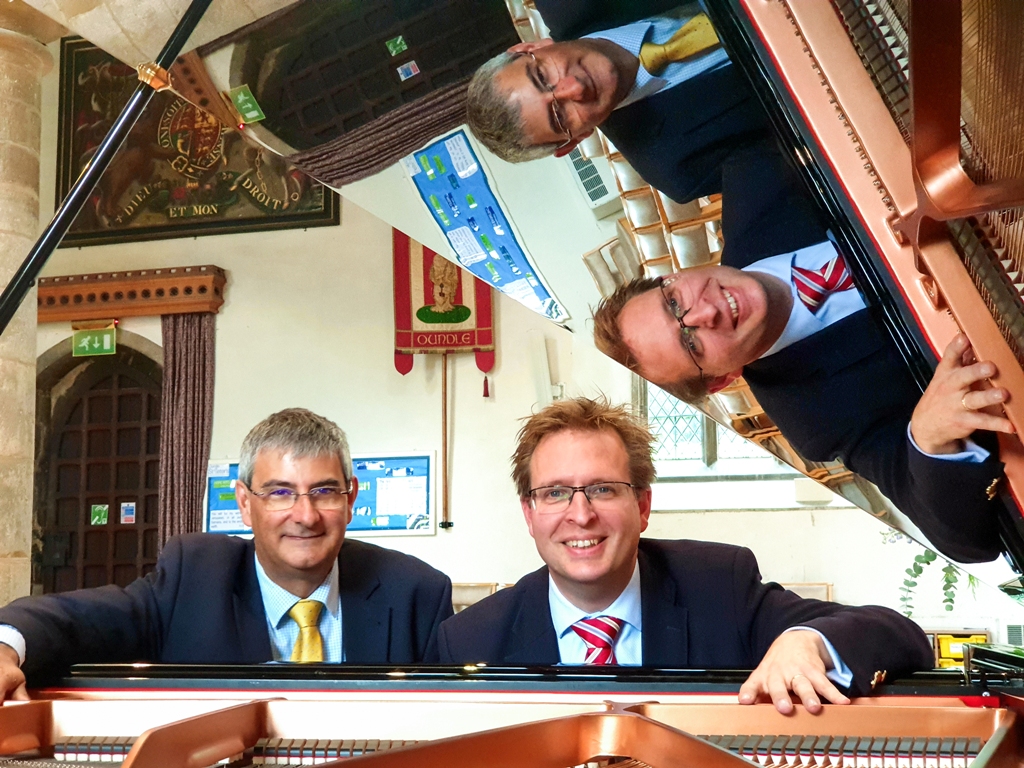 Visceral Images with Quentin Thomas & Alec Hone
Quentin Thomas and Alec Hone formed a now legendary duet partnership a few years ago and Creative Oundle are delighted to welcome them back after a thrilling, virtuosic programme in 2019.
Their programme is inspired by 'visceral images', encompassing the sea as depicted so strongly and inimitably by Debussy in La Mer and Britten's Sea Interludes from Peter Grimes, and Rachmaninov's robust, vibrant and gorgeous 2nd Piano Suite for two pianos.
The second half will turn to enduring favourites such as some of Modeste Mussorgsky's Pictures at an Exhibition, Poulenc's dashing and daring Piano Duet Sonata, and Astor Piazzolla's truly visceral Tangos to finish.