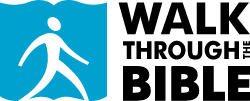 Walk Through The Bible
The Old Testament in a nutshell
This one day event is for anyone wanting to understand more of God's story.  Join us for an interactive, memorable, fun day as our engaging guest presenters help us to Walk Through the Old Testament of the Bible.
With a special programme for primary aged children at Glapthorn Primary School, and adults and children over 11 years at Glapthorn Village Hall, there is something for everyone.
Organised by Oundle Baptist Church we will do our best to inspire and equip you to dig deeper into God's word.
Bring your own picnic lunch. Tea/coffee provided.
Booking essential. Contact Jane McDonald the event organiser to find out more and book your place.  Email:  [email protected]
Tel: 07957571929