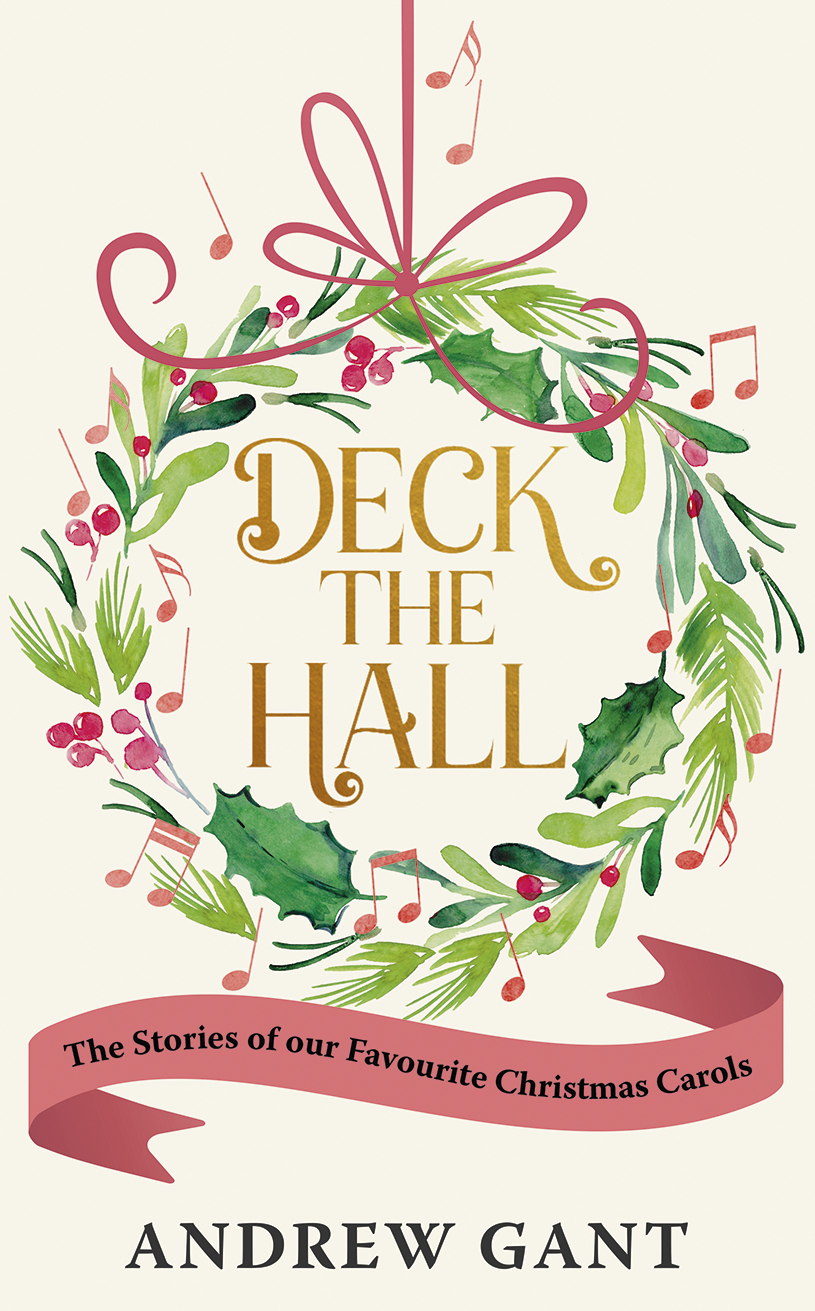 Andrew Gant – Deck The Hall: The Stories of our Favourite Christmas Carols
A wonderful, festive treat which offers new insights into our Yuletide musical traditions – with a few surprises along the way!
In this engaging book, Andrew Gant draws on his extensive professional knowledge as a conductor, composer and singer to reveal the fascinating and often surprising musical stories and social histories behind 27 Christmas carols.
Many of our best-loved carols are here, including the haunting 'In the Bleak Midwinter' – regularly voted Britain's favourite carol – alongside other fascinating but less familiar corners of our rich heritage of folksong.
Some are very old, like the cheerfully swaggering medieval carol 'Angelus ad Virginem'. Others are relatively new, including 'Jingle Bells', written by a carefree but badly-behaved American sailor, miner, composer and poet.
Very occasionally, we come across one which was actually written for church (such as 'Once in Royal David's City'). As Andrew writes, 'Some carols were born to Christmas, some have achieved Christmas, and some have had Christmas thrust upon them.'
Andrew Gant is an experienced composer, conductor, singer and lecturer, who has written many books on music. A choral scholar at St John's College, Cambridge, Andrew sang professionally with many leading ensembles, including the Tallis Scholars, the Sixteen and The Light Blues, with whom he toured all over the world. From 2000-2013, Andrew was Organist, Choirmaster and Composer at Her (now His) Majesty's Chapels Royal, based at St James' Palace, leading the choir at many state events, including the annual Remembrance Day Parade at the Cenotaph, the funeral of Her Majesty Queen Elizabeth the Queen Mother, the Golden and Diamond Jubilee Services at St Paul's Cathedral, the wedding of Prince William and Kate Middleton at Westminster Abbey, and many other events for Her late Majesty Queen Elizabeth II.