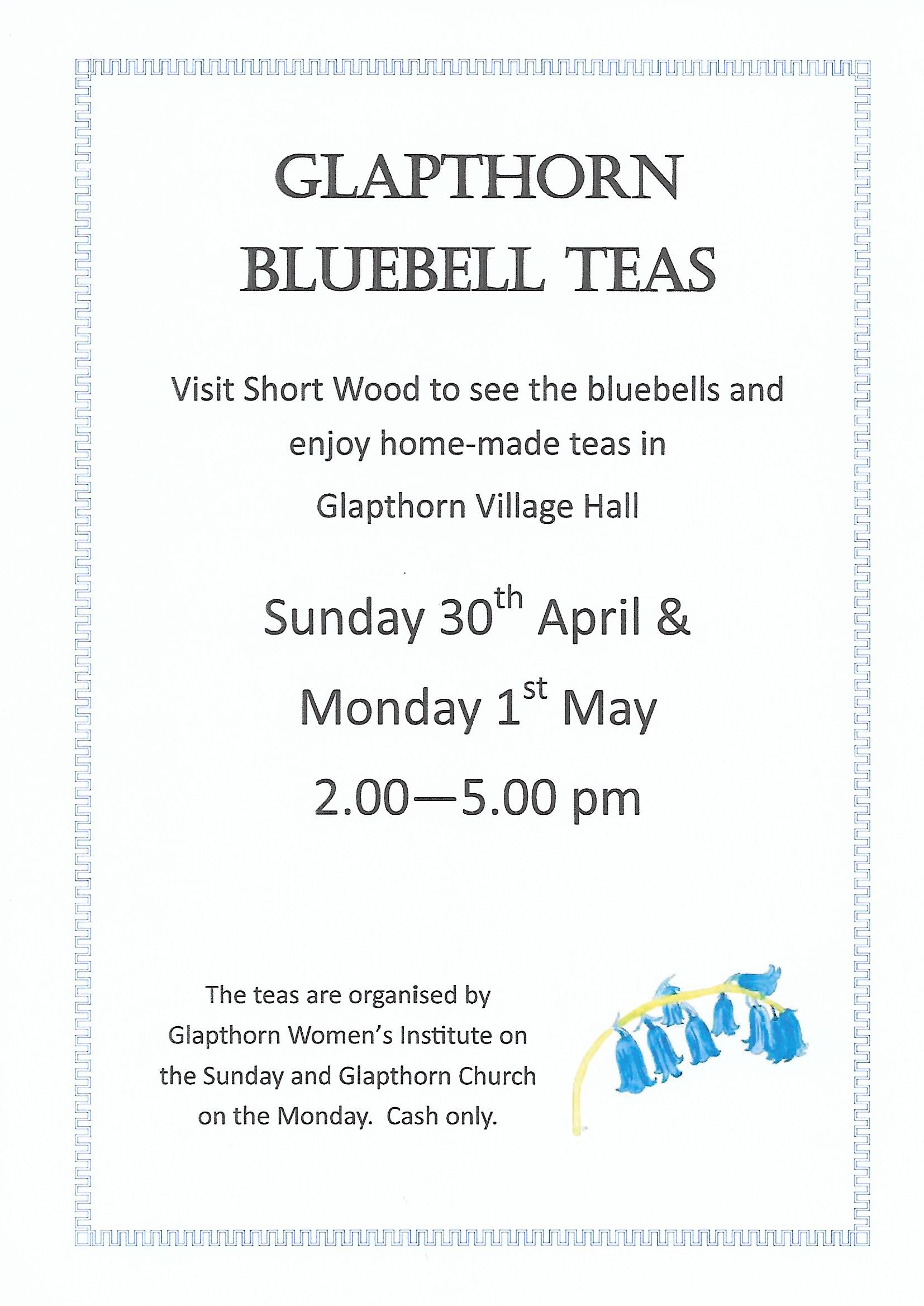 Glapthorn Bluebell Teas
Visit Short Wood to see the bluebells and enjoy home-made teas in Glapthorn Village Hall.  The teas are organised by Glapthorn Women's Institute on the Sunday and Glapthorn Church on the Monday.
Free parking outside the village hall.  Disabled access facilities in the hall.  Free entry, cash only donations.