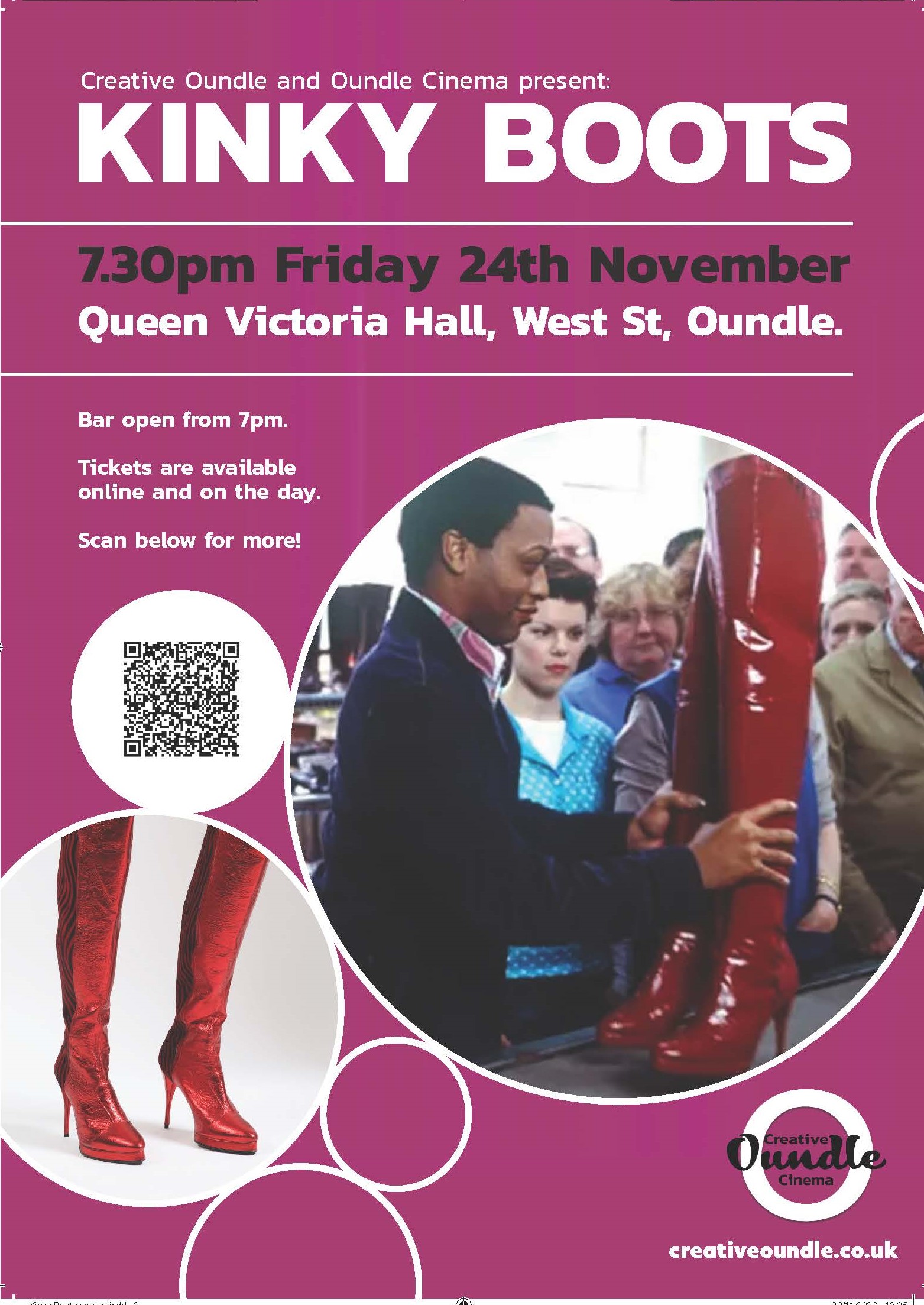 Kinky Boots (Film)
Step into a world where individuality takes centre stage and heels are as high as the dreams they support! 🌈✨
👠 Presenting the sensational and heartwarming film: "Kinky Boots" 👠
🎬 Unleash your inner fabulous with this feel-good cinematic masterpiece that will have you tapping your feet and embracing the power of self-expression!
🌟 Synopsis: Charlie Price, a struggling shoe factory owner, finds an unlikely saviour in the form of the fabulous drag queen Lola. Together, they embark on a dazzling journey to create a line of high-heeled boots that defies convention and changes lives. "Kinky Boots" is a celebration of friendship, acceptance, and the courage to be yourself.
💃 Starring: 🌟 Joel Edgerton as Charlie Price 👠 Chiwetel Ejiofor as Lola 🎤 Sarah-Jane Potts as Lauren
🎭 Directed by the visionary Julian Jarrold, "Kinky Boots" promises a feast for the senses, combining humor, heart, and high-heeled fashion!
🌈 Why You Shouldn't Miss It: ✨ A toe-tapping soundtrack that will have you dancing in the aisles! 💄 Unforgettable performances that will touch your heart and lift your spirits! 👢 ! 🌟 Fashion-forward fabulousness that will leave you craving a pair of your own Kinky Boots!
🎟️ Grab your friends, put on your most glamorous boots, and come along to the QVH for an unforgettable night of laughter, tears, and fun!
👠  "Kinky Boots" – because everyone deserves a little fabulous in their life! 👠💖